by Monika Sziron, Ph.D.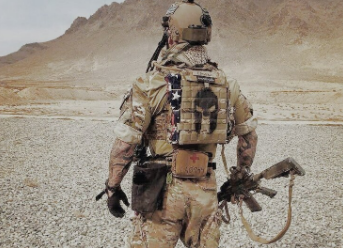 Courtesy of teammchn.com
In the debut season three episode of the HigherEdJobs podcast, Kelly and Andy sit down with guest Nick Lavery and discuss what maximizing adaptability and gratitude can do for our lives and careers.
In 2013, on Nick's second combat rotation to Afghanistan, he and his Detachment fell victim to an insider attack ultimately resulting in the loss of his leg. Following a year of surgeries and initial recovery including the use of a prosthetic at Walter Reed National Medical Military Center, he returned to his unit. Refusing a military medical retirement, Nick set his sights on returning to operational status. In 2015, at the conclusion of a challenging, comprehensive assessment designed to evaluate Nick's abilities to operate, he returned to his Detachment and was subsequently deployed once again to Afghanistan conducting full spectrum combat operations. Nick is considered the first Green Beret to return to combat as an above the knee amputee.
"You're not disabled, you're adaptive."
When it comes to adaptability in our daily lives and careers, Nick shares what changed his mindset regarding his disability. It is not about determining 'what' you are going to do but 'how' you are going to do it. Determining 'how' you will accomplish something, with all your life or career barriers in mind, is how you become an adaptive person and find the success that matches your life.
Nick shares his advice for 'weaponizing' gratitude in your life and career, "…everyone wants the quick fix. Everyone wants the magic fairy dust to give them the thing, the abs or the whatever they want, you know, all the money, whatever the dream is. Everyone wants like the fast thing. Which of course isn't, isn't real, weaponizing gratitude, it may be the closest thing to a superpower that I've found thus far."
"…comparison is the thief of joy. It's an expression I have a difficult relationship with" says Lavery. Don't let envy get in the way of your own success and purpose, "If you want to look at someone who has quote more than you, or [is] better than you, or bigger than you, or like whatever it is, and you choose to let that destroy your happiness. That's on you. You chose to look at that and you chose to feel that way about this because gratitude through perception is the exact same thing."
Listen in to hear Nick's inspiring story and his advice for implementing gratitude in your daily life and deciding 'how' you will accomplish your big dreams.
_____________
Listen to the full episode and send us your thoughts and ideas for future episodes via email at podcast@higheredjobs.com.