National University (NU) announced the launch of the Cause Research Institute (CRI), a new applied Research and Development arm that will coordinate research, scholarship, and other innovation efforts focused on social sector challenges, including education, health, human services, and criminal justice. This institute will seek to close the academic barriers that marginalized and nontraditional students face in higher education.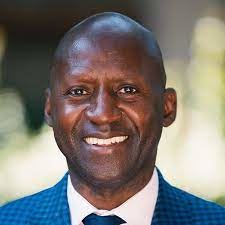 The CRI will concentrate on expanding undergraduate, graduate, and postgraduate research opportunities for underrepresented students and institutions. The institute will serve as a hub that will work with broad-access universities, community colleges, Historically Black Colleges and Universities, Hispanic Serving Institutions, and K-12 schools that can now engage members of NU's community to support various academic fields. In addition to coordinating research and development activities for current NU faculty and students, the CRI will offer research, evaluation, assessment, and other professional services to peer institutions and organizations. 
Dr. Thomas Stewart, vice chancellor for Social Justice, Equity, Diversity, and Inclusion, was named as the inaugural executive director of CRI.
"Our mission is to deliver accessible, world-class student experiences by providing quality programs and services that ensure student success through meaningful learning," said Stewart. "We have primarily nontraditional students at the university, nontraditional older working-class students who have families, and we built a model that doesn't challenge them to make a choice between family, work, and school."
Across the nation, universities are increasingly establishing new institutes and resources centering on marginalized students and nontraditional students.
NU, with 25 locations throughout California, is one of the largest private Minority Serving Institutions (MSI) in the United States. It currently serves more than 40,000 students, 33% Hispanic, 32% white, 9% Black, and 5% Asian. Stewart said one of the goals of CRI is to create an environment and provide funding for nontraditional students to find the solutions for complex issues affecting their communities.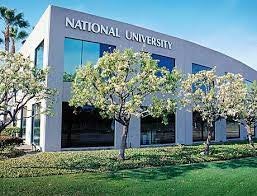 Dartmouth College recently launched a new research institute focused on providing marginalized students the opportunity to do research on the study of the Black diaspora, as part of a three-year strategic plan to improve Dartmouth's diversity, equity, and inclusion efforts.
Dr. Kimberly Juanita Brown, the institute's inaugural director, said that her goals for the institute is to create a space that fosters scholarly engagement and collaboration. The institute provides a small number of multiyear interdisciplinary research pillars for students and faculty to pursue subjects such as climate change, arts and activism, and histories of race at Dartmouth and in New England. 
Though universities are taking steps to diversify their student population there are still drastic gaps in the demographic makeup. According to the American Council on Education, over 50% of graduate students are white, 10% are Black, 7% are Hispanic and 5% are Asian. In a report by the Institute of Women's Policy Research, more than 1 in 5 college students are raising children while attending school, with 53% raising a child under the age of 6. Parenthood hinders the ability to obtain a degree. About 52% of student parents leave school within six years without obtaining a degree. 
Dr. Mark Milliron, president, and CEO of NU, said that nontraditional and marginalized students are often left out of research opportunities. Milliron said that the research that is completed at the CRI will be done by a student population that usually doesn't have access to the kind of research infrastructure and opportunities because they have complicated lives. 
"They're working professionals, they're in the military, they have complicated lives," said Milliron. "Because we're an access and equity innovator, we're giving these kinds of research opportunities to student populations that often don't have the ability to stop their life."
Milliron said NU is working with nearly $30 million in graduate research. He says students are working on virtual reality, nursing, Artificial Intelligence, and coding as well as large-scale projects with major institutions like MIT and UCSD.
Milliron said students and faculty are all focused on making improvements to service-oriented issues. They're improving law enforcement, nursing, education, and cybersecurity, he added. 
"We want them to think about the leadership possibilities," said Stewart. "And how they can use research, scholarship, to expand their understanding of the problems that they may be facing in their communities or through the disciplines or occupations that they pursue."
 Veronica Fernandez-Alvarado can be reached at Veronica@DiverseEducation.com