by Dr. David Kurz and Dr. Christine Wilkinson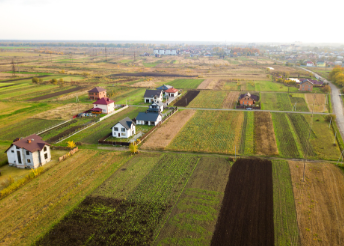 Bilanol/Shutterstock
Higher education is making historic strides on diversity, equity, inclusion, and justice (DEIJ). For example, faculty hiring practices have prioritized inclusion of candidates from diverse backgrounds, open-access publishing has increased the accessibility of research in a wide variety of contexts, and women have risen to prominent roles in university leadership. While the SFFA v. Harvard and SFFA v. UNCSupreme Court decisions reversing affirmative action raise concerns about this progress, academia as a whole remains broadly committed to promoting DEIJ across the academic endeavor.
A New Dimension of Inclusion
As academic institutions continue to advance DEIJ in the context of these recent barriers to inclusion, it will also be critical to consider facets of diversity that may be hidden in DEIJ conversations. We suggest re-considering rurality, i.e. rural people and values, as a new dimension of inclusion across U.S. academic institutions. Roughly 60 million Americans, or about a fifth of the population, live in rural places. Rural Americans face a variety of inequalities in areas such as education, income, and health. For example, for some rural communities, recent research has shown barriers to advancing in STEM higher education. Critically, some communities of color have experienced long histories of injustice in rural places, such as African American communities that have experienced lynchings or Indigenous communities that have been forcibly displaced from culturally significant lands.
Despite multi-layered inequalities for many rural Americans, rurality has (by and large) not been a primary focus in DEIJ conversations in higher education. We suggest that rurality should be considered in DEIJ and that rural inclusion leads to benefits for higher education, such as expanding perspectives, confronting assumptions, and considering new ways of knowing. We highlight some of these benefits through a case study exploring pathways for rural inclusion in a specific field, academic conservation science.
A Case Study
Along with our co-authors, we recently published new research in the journal Frontiers in Conservation Science proposing greater inclusion of rural U.S. communities in academic conservation science. In addition to injustices previously mentioned, rural stakeholders are often on the front lines of environmental issues, such as wildfire, flooding, and carnivore reintroductions. Also, as stewards of U.S. landscapes, rural stakeholders have important knowledge of land and wildlife, as well as valuable perspectives to share with conservation academics (like us!). As we face a range of pressing environmental issues — such as climate change, biodiversity declines, land-use change, and pollution — rural perspectives could help bring fresh approaches and novel solutions. For example, research suggests that rural constituents prefer environmental policies that are: (a) managed at the state and local levels, and (b) open to collaboration with rural stakeholders. Conservation academics could work more closely with rural stakeholders to co-create research questions and policy solutions, e.g. on climate policy, wildlife conservation, renewable energy, and land protection. In so doing, conservation measures could not only be more effective, but also build trust and public buy-in.
Pathways for Expanding Rural Inclusion in Higher Education
These lessons for conservation science can also apply across a variety of other fields and at multiple levels of higher education. Drawing from our team's research and expanding the lessons more broadly, we recommend three pathways for rural inclusion in higher education:
Recruitment and training: A major component of advancing DEIJ for rural populations is recruiting and training rural students in a wide variety of disciplines. This imperative applies to our field of conservation science as well as disciplines across the arts, humanities, sciences, business, engineering, and so on. Academic institutions should actively seek out rural constituents who could become undergraduates, graduate students, faculty, staff, and administrators. One possible idea for recruitment could include new programs to help rural students attend college, perhaps following the model of an existing program such as QuestBridge, a successful organization that helps connect low-income students to selective colleges and universities.
Co-production of knowledge: Another important pathway for rural inclusion is valuing co-production of knowledge with rural partners. Knowledge co-production can include a variety of forms of collaboration, including research, policy design, information sharing, and collaboration on various initiatives. Of course, a variety of university-rural partnerships already exist, such as programs through extension offices, which do critical work in engaging rural partners. At the same time, we propose that much more can be done by universities to engage with, work with, and build trust among rural partners. For example, partnerships with Indigenous communities could help research better address Tribal needs.
Academic advancement standards: We suggest that university engagement with rural communities is held back in part by academic advancement standards. At present, research suggests that the role of outreach and engagement as criteria for academic advancement can vary widely. While outreach is prioritized within certain academic departments and cultures, well-intentioned academics often feel the pressure of multiple commitments and expectations for advancement. As such, outreach and engagement to rural stakeholders should be incentivized and rewarded in promotion and tenure. For example, some ideas for meaningful rural engagement include workshops, art shows, collaboration with religious groups, op-eds, podcasts, and museum exhibits. Additionally, recruitment of students and faculty from rural backgrounds could be a criterion by which deans and other administrators are evaluated for advancement. Working DEIJ goals into advancement standards is a powerful way to align practice with values.
Potential Benefits of Rural Inclusion
Higher education and rural communities both stand to benefit from greater rural inclusion in academia. For the academy, rural inclusion promises expanded perspectives and new ways of knowing, such as rural values on the environment that may be underrepresented in urban areas. Academic programs can also benefit from confronting assumptions about rural populations; encountering rural peers and teachers could help counter preconceived notions about rural lifestyles, for example. Rural communities could also benefit in a number of ways, such as increased access to degree programs and hearing from diverse and rural "messengers" who may be educated away from home and return to rural communities to work on local and regional issues. Greater trust building with academics could also help counter anti-intellectual trends in some rural communities, which could have positive implications for public health, bipartisan climate policy, and fighting online misinformation. Rural-academic engagement may even help reduce partisanship by encouraging friendship and goodwill across the rural-urban divide.
In short, we need rural people and voices in higher education. Rural inclusion is ultimately about justice and inclusion of marginalized communities and perspectives, and it is an antidote to both historic and modern injustice. By crafting university policies, goals, and priorities to promote rural inclusion, new doors can be opened for mutually enriching experiences benefitting universities and rural communities. In particular, we suggest that higher education can benefit from rural recruitment and training, co-production of knowledge with rural communities, and reshaped academic advancement standards. Through these pathways, we can expand conceptions of DEIJ, promote justice, and encourage mutually beneficial academic-rural partnerships.