Student Ambassador Yvonne Waweru shares her top five tips for getting ready for winter in Galway, Ireland. From cozy essentials to must-try local treats, discover her go-to preparations for the chilly season!
My name is Yvonne Waweru. I am currently a second-year Applied Biology and Biopharmaceutical Science student at Atlantic Technological University (ATU). I moved from Nairobi, Kenya to Galway at the end of the summer, in late August. As I write this article, it is currently November, meaning I am currently experiencing my second Irish winter.
Here are a few of the ways I deal with the recent change in seasons. Here's hoping these tips help anyone else moving away from their home country and experiencing their first winter!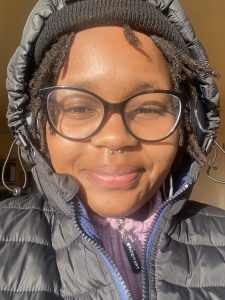 1. Layers: This one is obvious. You need warmer clothes if you want to survive the cold weather. I've found it's best to build up layers of clothes in order to insulate my body from the sharp wind. Little things like wearing two pairs of socks or tights lined with fleece under my trousers have really helped me keep my body warm as I move through the day. It would be a good idea to invest in a collection of thermal undershirts, thick tights and winter socks as well. (Trust me, it may sound excessive but you'll be glad you have them)
In addition to all that, make sure you have a good winter coat, something lined with insulated material, as well as a collection of scarves, hats and gloves!
2. Extra bedding layers: This is almost as important as your clothing. It can be very hard to sleep when you don't feel warm enough. It's a good idea to have an extra duvet in addition to the one you already own. Even though you don't feel like you need it yet, there might come a night where you feel like you do. An extra duvet, a couple of lighter throw blankets and a good pillow will make it so you're always warm and comfortable at home.
3. The right footwear: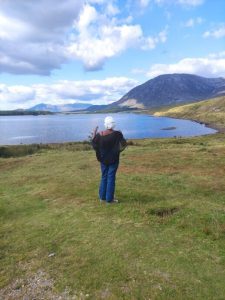 In addition to being cold, the change in seasons also brings about a fair bit of rain here in Galway. The last thing anyone would ever want is for their feet to be cold and wet. A comfortable pair of waterproof winter boots is paramount for walking around, especially if you don't have your own car, yet. A good, sturdy ankle boot will have you covered in any weather, so they're a smart investment to make.
4. Eat right! To fight off any seasonal colds, keep your energy and spirits up and help you stay fit through the winter, eating right is incredibly important. Now more than ever, you want to make sure you start your day off with a warm, nutritious breakfast, and have both lunch and dinner. It is easy to forget and skip meals as an international student, but your body will thank you for keeping it fed and fuelled. It's also important to include a fresh fruit with your meals to help your body keep its immunity up during flu season!
5. Find joy: One of the hardest things about moving away from home and experiencing winter for the first time is the fact that my friends and family are so far away. Calling them is not the same as spending the holidays with them. The distance coupled with the limited hours of sunlight is all the more reason to surround yourself with joy and laughter, in order to keep your spirits up. A good way to do this is to start traditions with friends. Secret Santa gift exchanges, Thanksgiving and Christmas dinner as well as just spending a little bit of extra time with your friends is a good way to keep yourself from feeling blue.
It is also important to keep moving and to go outside in order to catch those few hours of sunlight before they're over. It will do wonders for your sleep cycle as well as your overall mental health.
Yvonne Waweru is studying Applied Biology and Biopharmaceutical science at ATU Galway.