by Lisa Jasinski, Ph.D.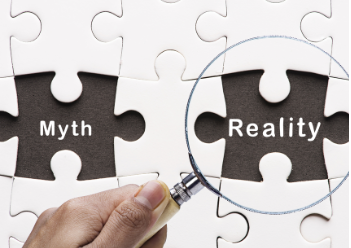 enciktepstudio/Shutterstock
Imagine sitting in your campus office and receiving an email announcing that after an illustrious career in administration, your president/provost/dean will step down and return to the faculty.
Many of us who work in higher education don't need an especially vivid imagination to picture this scene: we've been there.
While the data on the number of leaders who return to the faculty is spotty, from longitudinal studies like those conducted by the American Council on Education, we know that many senior leaders are serving shorter terms than their predecessors.
While some academic leaders leave roles to pursue new opportunities elsewhere or to begin retirement, those who return to the faculty find that their campus colleagues often misunderstand what they are doing and why.
Myth: Returning to the Faculty Is a Form of Retirement
Reality: The concept of "returning to the faculty" merits clarification as there is no equivalent practice in business, government, the armed services, or other industries. If an administrator wanted to retire — to cease working professionally — most would. Returning to the faculty entails swapping administrative responsibilities for full-time faculty duties.
As full-time faculty members, ex-leaders teach courses, serve on university committees, advise students, and attend meetings. Some, but not all, do research. Former administrators sometimes extend their volunteer service off-campus, for example, serving as an officer of their disciplinary society or joining the board of a local non-profit.
Myth: Most Leaders Who Return to the Faculty Do So Involuntarily
Reality: Most of the more than fifty presidents, deans, and provosts I interviewed for my book, "Stepping Away: Returning to the Faculty After Senior Academic Leadership," exited their roles voluntarily. Departures prompted by criminal malfeasance and illegal or unethical behavior garner much national attention, but they remain the exception rather than the rule.
Many leaders attributed their decisions to step away to a combination of pull and push factors. Some were pulled toward doing other things — reclaiming their time and energy, caring for an ailing loved one, returning to the classroom, or completing a new project. Others were motivated primarily by push factors, citing burn-out or bringing key projects to closure (e.g., having finished a strategic plan or fundraising campaign).
Less than a quarter of leaders in my study left "involuntarily," meaning their departure came in response to an external force, such as being pressured to resign, relieved of their duties, or a no-confidence vote. While rare, these exits stemmed from incompatible visions or interpersonal tensions (e.g., a president and a provost who aren't on the same page).
Myth: Academic Leaders Who Return to the Faculty Should Be Neither Seen nor Heard
Reality: Immediately upon resuming a faculty position, it is usually prudent for a former leader to pause. It takes time to decompress from years of administrative service.
After a well-deserved break, leaders are wise to approach their "re-entry" gingerly. This can mean tempering an impulse to be of service by giving their successor space to lead, balancing talking with listening, deferring to their department chair, and formulating new goals consistent with their faculty role. Eventually, former leaders can step up to make contributions that are appropriate, welcomed, and appreciated (e.g., serving on search committees, writing an accreditation report, or teaching a first-year seminar).
Of course, there are cases when a former administrator should keep an intentionally low faculty profile. If an executive resigns their position due to criminal or ethical wrongdoing, it is probably in the collective best interest for that person to leave the institution or, failing that, have limited engagement with students.
Myth: The Best Years for Former Presidents, Provosts, and Deans Are Behind Them
Reality: The leaders profiled in "Stepping Away" demonstrate how returning to the faculty after administrative service can be rewarding and revitalizing. Participants felt energized by teaching, stimulated intellectually by research projects, and gained a renewed sense of purpose from engaging in new pursuits, like mentoring early career colleagues.
Many former presidents, provosts, and deans found their quality of life and health improved dramatically upon leaving their administrative posts. Their faculty schedules provided greater time for socialization, exercise, healthy eating, and rest. Many felt better than they had in years.
Myth: Academic Leaders Pick Up Their Teaching and Research Where They Left Off
Reality: Perhaps the greatest gift of returning to the faculty after administrative service is the ability to grow, change, and evolve late in one's career. While some leaders might return to an unfinished project, this option is not always practical (especially in quickly advancing fields, like STEM) or appealing (after five or ten years, the ideas might feel stale).
Many former leaders opt to go in a new direction upon returning to the faculty. This can take the form of teaching graduate courses on educational leadership or writing a book that speaks to current higher education challenges. Others develop new courses, experiment with new course formats, or partner with faculty colleagues to teach in interdisciplinary programs. One of the perks of returning to the faculty is enjoying the freedom to pursue new projects and interests that have developed while serving as an administrator.
Reality: Leaders Are on Their Own to Sort This Out
The unfortunate truth is that, in large part, former leaders receive scant guidance from their universities about navigating their return to the faculty. Ambiguity often magnifies tensions and tricky power differentials.
Institutions could be much more intentional about clarifying what former administrators should and should not do upon returning to the faculty (in their contracts or verbally). It is important for department chairs to be informed of these expectations before a leader returns to their department.
In the meantime, faculty and staff colleagues can make this process a bit easier and more humane by recognizing the significance of the transition. Small acts of kindness — asking how it's going, offering to talk through setting up a course in the learning management system, and not putting them in the awkward position of commenting on their successor's performance — are sure to be appreciated.