Student Ambassador Huong Thuy Nguyen from Vietnam shares the most rewarding experience of her youth, dedicating a chapter to describing the wonderful experience of being an international student at Maynooth University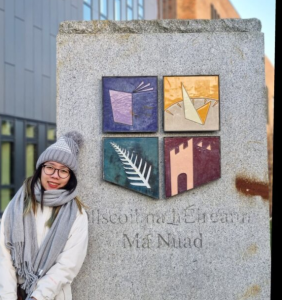 Dia dhuit (Hello in Irish). My name is Huong Nguyen, and I am from Vietnam. I am currently doing a Master's degree in International Development at Maynooth University in Ireland, according to the GOI-IES scholarship for the academic year 2022–23. If my life were a book, I would dedicate a chapter to describing how wonderful the experience of being an international student at Maynooth University has been. I would like to share with you the real learning experience that has made my time here so special. 
Where is Maynooth University? 
Maynooth University, situated 25 kilometers outside of Dublin, Ireland, was established in 1997. Its predecessor, the Royal College of St. Patrick, was founded in 1795. It is one of the four constituent universities of the National University of Ireland and offers a variety of undergraduate, Master's, and PhD programs in areas such as humanities, science and engineering, social sciences, business, law, and education, with more than 15,000 students from over 100 countries. In 2022, Maynooth University was ranked as the number one university in Ireland according to the Times Higher Education (THE) Best Young University Rankings. The university boasts a vast and attractive campus as well as a diverse selection of over 100 student clubs and societies, sports teams, and social events, making it an excellent place to experience student life. 
This information is readily available on the school's website, but I will share my own unique personal experiences as an international student at Maynooth University. 
My most memorable personal experiences 
These reflections are primarily based on my own experiences during my master's degree course. Firstly, the small class size created opportunities for us to interact with our teachers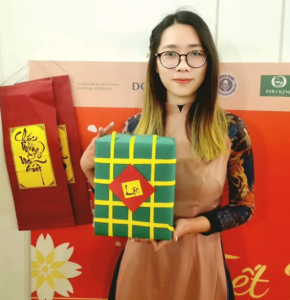 and engage in deep discussions with our classmates. In addition to my Irish friends, I also studied with students from Pakistan, Canada, South Africa, Zambia, France, and Spain. Coming from different backgrounds and with varied life and work experiences, I particularly enjoyed the lively debates on multifaceted issues related to gender equality or human rights lectures. These discussions provided us with a more diverse perspective, which is crucial for those working in the development field. 
What I like second is that the professors' authentic stories and experiences create a culture of intellectual curiosity that inspires students to push their worldview boundaries and explore new ideas for real-world situations. During Social Justice Week in March 2023, I had the opportunity to hear Dr. Paul present his research and work with LGBTIQ refugees in Kenya, examining higher education access and inclusion in the Kakuma refugee camp. Refugee camps are places that most of us in the class, like me, only hear about in the news. The story of the refugee camp and issues faced by LGBT refugees has never been so close and touched like in this situation. The discussion of how the global community can support and express solidarity with refugees around the world was also very interesting and gave us many different thoughts. 
 The third thing that I love about Maynooth University is that its facilities and resources available to students are top-notch, providing everything necessary to support a successful academic experience. For example, the Maths Support Centre and Writing Centre, the Library and its Information and Skills Tutorial, the Careers Service, etc. What I love the most is the one-on-one meeting with teachers at the Writing Center, which has helped me a lot in overcoming assignments at school because English is not my first language. And the special thing is that there is a teacher there who remembers my name and writing style, so every time I meet her, she praises the progress I have made. I have also never encountered any library in my hometown that opens until 2 a.m. during exam season and even holidays, as well as having green trees, sleep pods, treadmills, phone chargers, etc. to facilitate students learning like at Maynooth University.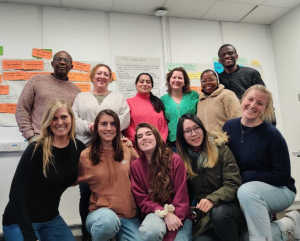 Becoming perfect through imperfection…
Although I hold a favorable view of Maynooth University, that doesn't mean it's perfect. In September 2022, when I first began attending the university, I was surprised to witness a student protest on campus. The WheresMyLevy campaign was a response to the university's disappointing decision to halt the construction of the new Student Center. However, it is worth noting that Maynooth Student Union, which led the campaign, was later awarded the prestigious Union of Students in Ireland President's Award at the national Student Achievement Awards Ireland for its impact on the Irish student movement. This experience demonstrated to me that we can work together to build a better learning environment at our university, despite its imperfections. 
On my perspective…
My experience as an international student in Ireland has been truly life-changing. From now on, when I hear Ireland, in my mind comes not only the name "The Emerald Isle" but also beautiful memories of the dedication of the teachers at Maynooth University, about the first picnic with my classmates in Newgrange, the people I met, and the places I visited in this land. I would highly recommend Ireland in general and Maynooth University in particular to anyone who is looking for a study abroad opportunity to broaden their horizons and experience a new land. 
Huong is pursuing a MA in International Development at Maynooth University