by Robert A. Scott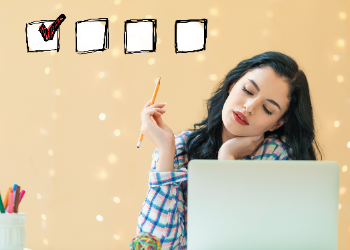 TierneyMJ/Shutterstock
College admissions officers, other administrators, and faculty are asked not only about their own institutions but also about higher education in general. Prospective students and family members want to know how institutions compare, what sets a campus apart, and what are the best sources of information for making a choice among institutions.
These conversations inevitably include a reference to rankings. This is when the college staff and faculty can help their audience question rankings by putting them in perspective and pointing out that "fit," not rank, is what is important. The starting question is, what do rankings tell us?
When it comes to athletic teams, we have data to support who is ranked Number 1. When it comes to cars, numbers don't help; we want to know which make and model is best suited to our needs and desires. When it comes to colleges and universities, rankings as calculated by U.S. News and World Report are irrelevant, which is why so many institutions and law schools have boycotted the surveys on which the rankings are based.
The college experience should be transformative, not just transactional. Higher education is as much about character development and learning about civic engagement as it is about career advancement and success in commerce. This means that individuals will find nurturing faculty and personal growth in different environments, that the fit between the person and the campus is essential.
In preparing college applications, students and families should consider the characteristics of institutions. How far from home is acceptable? Will the student be most comfortable in a large city, a suburban setting, or a rural area? Will the student live on campus, in the town, or at home?
How large a campus is acceptable? Some universities have 50,000 or more students, and some colleges have fewer than 2,500. How does the large university create smaller communities on campus? The academic program should be challenging enough without the added challenge of potential anonymity in a large setting. The goal is to find a good "fit," a campus that is both challenging academically and caring about student success.
Is the admissions selectivity of the college or university such that the student would be an average applicant, an above-average applicant, or would the campus represent a "stretch" because of the competition?
In other words, families and students should engage in research using publicly available sources such as the federal College Scorecard and "The Fiske Guide to Colleges" to decide on a list of ten or twelve colleges to examine in detail. A high school counselor should be helpful with information about past students who have entered a particular college and have a library of guidebooks and college catalogs.
The Washington Monthly magazine publishes an annual college guide with rankings based on their success in admitting and graduating non-wealthy students, encouraging them to vote and be involved as citizens, and producing the scholars and scholarship that drive economic growth and human betterment.
Using these criteria, instead of criteria based on the wealth of the institution, The Washington Monthly guide includes many public and regional institutions ignored by U.S. News. The Monthly highlights what I call the "instruments of democracy" instead of the bastions of privilege. Elite institutions have their place, but they are not the best fit for everyone, even those from affluent families.All colleges should honor the public benefits they are chartered to provide as well as the personal gains that graduation bestows.
Information about "fit" can be gleaned from campus publications and a campus interview as well as from guides. For example, consider these additional topics:
Feel: A college is a living entity; it has a narrative, a "story" based on who is there and who came before.
Students: Does the student body represent a diversity of backgrounds? What percentage receive Pell Grants (an indicator of financial diversity)?
Academics: Are students assigned a faculty advisor? How easy is it to change majors? Can students participate in faculty-sponsored research? Does the campus foster a competitive academic atmosphere? Graduation rates below 60% can suggest a poor fit between students admitted and academic expectations.
Who teaches? Do full-time faculty teach undergraduate classes or do undergraduates find that most teaching is done by teaching assistants?
Enrollment: What percentage of total enrollment consists of undergraduates? Do graduate students receive preference in faculty time?
Financial Aid: How does the college or university structure its financial aid packages in terms of grants, loans, and jobs? Does it provide "merit" as well as need-based grant awards? Will financial aid awards be adjusted upward for any tuition increases if the family's contribution remains the same or lower? What is your "financial fit"?
Health and Safety: Families and students want to know that people on campus are physically safe and can obtain physical and mental health services when needed. What is the crime rate on and around campus? Does the campus provide transportation on and off-campus?
Housing and Food Service: Does the campus have sufficient residential hall space to house all undergraduates, or must students live in fraternity and sorority houses or off-campus after the first year? Does the dining service offer a variety of foods?
Social Life: Does the college or university sponsor a rich cultural life and support many clubs and organizations, or do fraternities and sororities dominate the social scene? Will a student feel left out if they do not join one?
Career Placement: Does the career office provide access to jobs on campus and in the summer? Do they provide information about internships, both paid and voluntary? Can students earn academic credit through internships? Does the campus support civic engagement and opportunities to volunteer? Does the office provide access to on-campus interviews with employers?
Post-graduate Studies: Does the campus provide advising for graduate study in all fields, including law, medicine, doctoral programs, etc.
Conclusion
While college graduates have improved outcomes in income, employment, health, and civic engagement, college also requires an investment of time, energy, and intellect as well as money. Therefore, it is essential that the college and the student "fit" together in an environment that is not only challenging but supportive. The right fit is one in which the student will become a part of a community and includes the people (faculty, staff, coaches, etc.) who set the tone for the culture of the place.
Ideally, the college experience will be emotionally as well as educationally rewarding. Those in admissions, and those who serve the admissions process, can help broaden the conversation about college choice. They can suggest a good college guide, such as "Fiske" or Washington Monthly, as a tool to help identify likely campuses, plan visits, and decide on which campus offers the best fit even as they describe the virtues of their home campus.