A graduate student shooting his professor is not model minority behavior. But given the proliferation of gun violence in America, maybe it is.
Tailei Qi, 34, a graduate student from China attending the University of North Carolina-Chapel Hill, was charged with first degree murder in the killing of his advisor Zijie Yan, an associate professor in applied physical sciences at the school.
Now, people are wondering whether they could have anticipated the events of last week that left the Chapel Hill campus disrupted and shut down for hours, and Yan, a young professor dead.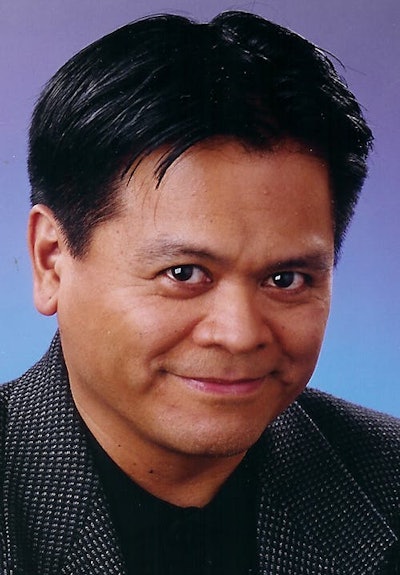 "The wounds of this tragedy will not heal quickly," Chancellor Kevin M. Guskiewicz said in a statement. "(Yan) was a beloved colleague, mentor and freind to many on our campus."
The alleged suspect Qi, dressed in an orange jumpsuit, entered a no plea to the murder charge or to a second charge of possession of a gun on an educational property.
With a translator present, Qi was given a public defender and a Sept. 18 date for a probable cause hearing.
The South China Morning Post cites Chinese news sources from 2010 reporting on Qi as coming from a farming family with limited means in Henan province. Both he and his brother were brilliant students with high scores on national college entrance exams, but they worried about affording tuition at top universities.
From his personal Linked In page, Qi earned his bachelor's degree in physics from Wuhan University and a master's in material science and engineering from Louisiana State University before joining UNC.
He is one of an estimated 300,000 international students from China in the U.S., who contribute about $15 billion per year in export earnings, according to Forbes magazine.
But given recent diplomatic tensions between China and U.S., the number of students has dropped. There has also been increased competition for Chinese students from countries such as the U.K., Canada, and Australia.
At the same time, there has been a growing backlash against Asian scientists in the U.S., especially during the Trump administration when suspicions were at their peak over Asian nationals engaging in government or corporate spying.
How will all that be impacted by an alleged murder of a Chinese professor by a Chinese student?
It leads to a tension in Asian America few of us want to acknowledge, but it is a community story that is rarely told.
There is a difference between Asians in America and Asian Americans, and few people take the time to make the distinction. Not doing so leads to xenophobic notions that deem all Asians are the same, "perpetual foreigners".
One only needs to look at the pandemic years to see how the scapegoating of Chinese for the coronavirus led to record hate violence against Asians and Asian Americans of various ethnicities.
If the Qi case gets sensationalized, it could lead to more anti-Asian stereotyping. If the case is underreported–knocked off the front pages–then maybe it gets ignored.
But is that a good thing?
With such a large number of Chinese and Asian foreign students in the U.S. their lives shouldn't be overlooked. Are they exploited by their schools with long hours and little pay? By the communities where they live and work? How are they dealing with the stress of academic competition? Are they getting the mental health care and attention they need in America? Could the deadly tragedy last Monday have been avoided?
Would it happen in China? Or only in America?
In March, North Carolina passed a law allowing for handgun purchases without permits or background checks.
Clearly, we all needed to know more about Qi, the grad student, and the relationship to his advisor, the late Prof. Ziejie Yan.
It's a case that could become a flashpoint in higher ed, a problem area that must no longer be ignored.
Too many schools see the foreign student as cash cow, good students who can adapt anywhere. Pay full freight. It's all Plug and Play anyway, right? And they're the Model Minority. So little attention is paid to them.
But then sometimes, like in Chapel Hill, the myth is exposed and something goes tragically wrong.
Time to pay attention to the Chinese foreign students. Not as the Trump administration did by suspecting them as spies, but to look upon them as human.
Emil Guillermo is a journalist and commentator. He writes for the Asian American Legal Defense and Education Fund.