Student Ambassador Elgene Rong Jin Soh shares why Ireland is the ultimate study destination for international grads! From language diversity to vibrant festivals, a unique learning atmosphere, and the warm-hearted Irish, Ireland has it all.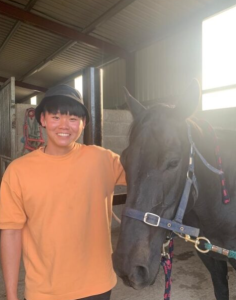 I am Elgene and I am from Malaysia. I am now doing my second year of Civil Engineering in Technological University of Shannon in Athlone campus. 
After living here for almost two years, I've come to some conclusions on why Ireland is the top choice for study abroad for graduates from all over the world. There are languages here, as well as festivals, a good study atmosphere, and people. 
We'll start off by discussing the languages that exist between Malaysia and Ireland. As we all know, Malaysia is a multi-cultural nation made up of numerous races, including Chinese, Indian, Malayan, and others. In addition, we can all speak at least three languages fluently. In contrast, everyone in Ireland converses in either Gaelic or English about anything. In consideration of this, my first conclusion is that if you are a college student, you will have the opportunity to interact with students from all over the world. They can speak German, French, Italian, Spanish, and so on. Therefore, if you can move beyond of your comfort zone by going to Ireland to study abroad, you can learn new languages from your peers and put them into practice while traveling throughout Europe. 
The second thing I've summed up is the festivals that, based on your country, you probably wouldn't observe. Or, to put it another way, the atmosphere won't be the same as it is in State of Origin. Since I arrived in Ireland, I have taken part in numerous festivals. The most notable celebration is St. Patrick's Day, which takes place annually on March 17. Everyone is singing and dancing in costume on the street. When I attended the festivities in Dublin, there was a parade as well. A shop owner estimated that day's population in Dublin at close to 500,000. Since Halloween originated in Ireland, this event is unique and, as far as the costumes go, I'd say 'artistic' overall. Therefore, as a Malaysian, I probably would not participate in these celebrations before. Now, one of the reasons we decided on Ireland for our study abroad destination is to participate in various festivals abroad.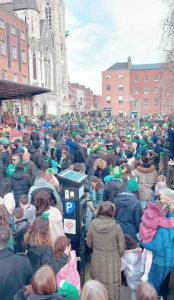 The learning environment between Asia and Ireland is the next factor, I have determined. Prior to moving to Ireland, I attended school for almost fifteen years in Malaysia. I became aware of the learning disparities between Asian and European cultures after spending two years studying in Ireland. Asian learners will place greater emphasis on learning outcomes, such as the percentage of marks I can or must get, whereas European learners will place more emphasis on the learning process than on my ability to earn a good grade. This is how I believe education ought to be. As a result, I prefer the learning environment in Ireland to that in Asia. Hence,  why not pick a more ideal atmosphere for learning for ourselves. 
Last but not least, the people in Ireland are really nice, which is something you never imagined. I was informed that the people in Ireland are kind before I arrived, and after two years of living here, I agree with their comments. I and one of my friends who have travelled to Germany, France, Austria, the Netherlands, and other European nations can attest to this reality. Then we discovered that only Irish people have the kindest manner. 
In a nutshell, Ireland is a great and intriguing place for all recent grads to continue their education and travel. I am at a loss for words when it comes to how great Ireland is as a study abroad location. Hence, let us all head to Ireland to study and travel there. 
Elgene Rong Jin Soh is studying Civil Engineering in Technological University of Shannon