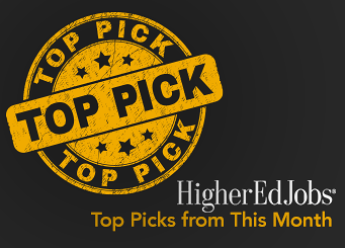 In case you missed anything this month, here are some editor's picks highlighting issues, trends, and tips to help you in your academic career.
Best in Job Search Advice
Strategic Questions to Ask Going into an Interview
Knowing what questions are appropriate to ask going into an interview can be a shot in the dark. A panel of higher ed human resources professionals shares insight on what candidates can and should ask.
Best in Career Advice
How to Stay Healthy When You're in the Wrong Job
It can feel deeply disorienting to find yourself in the wrong job. See how to stay calm, engaged, and healthy while you work to dislodge yourself from the situation and move forward.
Best in Higher Ed Trends and Policy
Online Education: Emerging Trends in University Learning Management Systems
In 2019, Canvas overtook Blackboard as the LMS with the greatest market share. Brightspace has seen increases as well, while some schools are still using Moodle. As the higher education landscape changes, colleges must weigh their institutions' unique needs and goals against the offerings of each platform.
Best in Diversity
Strategies for Retaining Your Faculty of Color
Retaining faculty of color is still a challenge for many institutions. Angela Street, a director of Research Advisory Services at EAB (formerly known as the Education Advisory Board), shares institutional policies, actions, and commitments that support the retention of these vital faculty members.
Best in Leadership in Higher Education
Managing Conflict to Support Employee Engagement and Wellbeing
Unresolved, dysfunctional conflict negatively impacts employee engagement. Examine these connections and why your institution should take them seriously.