North Carolina Agricultural and Technical State University has partnered with The Bernard Osher Foundation to create The Osher Scholarship Program at North Carolina A&T State University. This program is designed to support nontraditional students who are working on a degree.
The Osher Foundation has committed to a $50,000 bridge grant and a $1 million endowment in support of Osher Reentry Scholars.
The scholars must meet the following six requirements to receive support: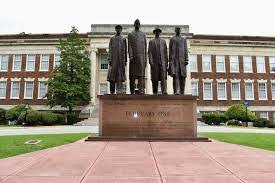 ·       Show academic promise and a commitment to degree completion
·        Are enrolled either full or part-time
·        Are at the undergraduate level and pursuing their first undergraduate degree
·        Have experienced a cumulative gap in their education of five or more years
·        Anticipate participation in the workforce for a significant time after graduation
·        Demonstrate financial need
"The Osher Foundation is delighted to make its reentry scholarship support at N.C. A&T permanent," said Dr. Mary Bitterman, president of The Bernard Osher Foundation. "Older students often manage a variety of unique challenges while working toward their educational goals, and these scholarships are meant to make the pursuit of their degrees and dreams a little easier."
Dr. Joscelyne M. Brazile, interim assistant vice chancellor for major gifts and constituent giving, said this program will help support nontraditional students and assist in their Aggies at the Goal Line (AGL) program.
This initiative is a degree completion program designed to help former Aggies who did not complete their bachelor's degrees to return to the university to do so. The program is fully online and specially tailored to accommodate non-traditional students. Approximately 200 former students have re-enrolled through AGL and completed their degrees.
The funds from The Osher Scholarship Program at North Carolina A&T State University will be made available through the Office of Scholarships and Financial Aid and awarded in increments of up to $6,000.