Dr. Teresa Woodruff, interim president of Michigan State University (MSU), will not seek a permanent appointment at the school's helm, Lansing State Journal reported.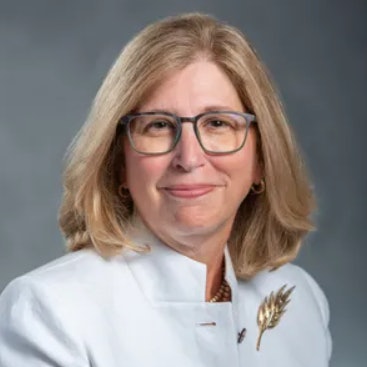 "As the third interim president of MSU in the last five years, I wish for a period of stability for the university," Woodruff said in a statement released earlier this week. "Thus, and to enable that goal, I do not seek the full-time presidency but will support the individual selected for this role as they assume the helm."
Woodruff stepped in as interim president November 2022 following the resignation of then-president Dr. Samuel Stanley. Stanley left that year after arguments with trustees and the handling of a Title IX report involving then-business school dean Dr. Sanjay Gupta.
During her time at MSU, Woodruff has served in a number of roles, including provost; executive vice president for academic affairs; and MSU Foundation Professor in the Department of Obstetrics, Gynecology, and Reproductive Biology, and the Department of Biomedical Engineering.
Woodruff's tenure as interim president has been tumultuous as well, given a deadly Feb. 13 on-campus shooting and scrutiny in a March report about her reasons for dismissing Gupta. The report's authors found that only one allegation against the former dean − failure to report an administrator's sexual misconduct − was valid.
For the rest of her term, Woodruff will work to prioritize accessibility and affordability of education, particularly in engineering and agriculture, she said.
"MSU has a storied history in American higher education, and the next chapter is ready to be written with a new president at the helm," she said. "Until then, I give you my Spartan best."