4 Reasons to Choose Ireland for Higher Education! Student Ambassador Ihor Melashchenko highlights why Ireland is the ideal study-abroad destination.
Ireland has always been a popular place to study abroad, and it's easy to understand why. It has plenty to offer everyone, from its rich cultural legacy and breathtaking natural beauty to internationally renowned colleges and the creative industry. It provides a high-quality educational system and a welcoming atmosphere for students. Even more than that, it offers them a unique and fascinating experience. Here are some reasons for picking Ireland as your study abroad location.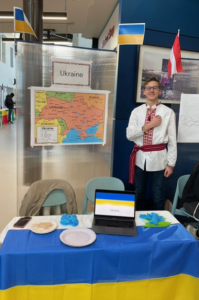 World-class universities 
Irish colleges and universities are renowned for their top-notch teaching as well as cutting-edge research. Ireland's educational system is well-known across the world, and its universities provide a wide selection of programmes and courses taught by knowledgeable and experienced professors. Many of the leading universities around the world are located in Ireland. The National University of Ireland, Trinity College Dublin, University College Dublin and South East Technological University are just a few of Ireland's esteemed educational institutions. These schools provide a huge selection of courses, such as computing, business, and engineering degrees. Students from all around the world can choose from a wide variety of undergraduate, graduate, and research programmes. 
Rich cultural heritage & stunning natural beauty
The Republic of Ireland has a rich cultural heritage that ranges from its culture and music to ancient castles and historical landmarks. There are many opportunities to discover Irish history and customs or simply to become fully immersed in the culture. Moreover, the people of Ireland are known for being kind and welcoming. They like showing visitors around and sharing their love of their country. In addition, it offers a broad variety of cultural experiences, from the energetic metropolis of Dublin to the scenic western countryside. In addition to these activities, students can visit art galleries and museums, roam around historic castles and ruins, and experience traditional Irish dance. 
Thriving economy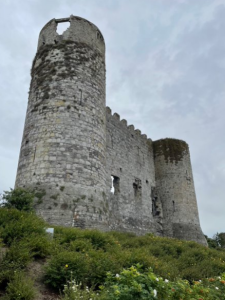 The robust economy of Ireland is another benefit of studying there. In this setting, there are several chances for students to expand their professional networks and get practical experience. It also has one of Europe's fastest rates of economic growth. Did you know that Ireland is an IT hub in Europe? Here, the digital industry is expanding, and a number of significant tech companies, including Apple, Facebook, and Amazon, have their corporate headquarters, thanks to having the lowest corporation taxes in the world and membership in the European Union. This suggests that students will have a wide range of employment opportunities following graduation. 
English-speaking country
Ireland, as an English-speaking country, is an excellent choice for international students who are not fluent in other languages. This not only makes it simpler to interact with your classmates and teachers, but it also helps you get more involved in the community and meet new people. Moreover, English is the most widely spoken language on the planet!

If you're ready to begin your journey, go to the official website of Education in Ireland to learn more about the country's education system and to browse the many courses and programs on offer. Best wishes on your journey!  
Ihor is studying Software Development at SETU