by Lemuel W. Watson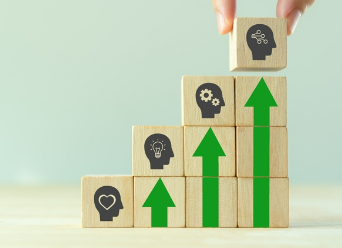 3rdtimeluckystudio/Shutterstock
Keeping up with trends, continually sharpening our skills, and growing as professionals is important in the higher education workspace. Participating in fellowships is one of the most immersive options that we have for professional development. We recently spoke with several participants and mentors from the American Council on Education (ACE) Fellows Program, who shared the transformative power of their fellowship and advice for others considering a fellowship in their field.
An Inside Look at the ACE Fellows Program
In today's constantly evolving world, the need for effective leadership has never been more vital. The ACE Fellows Program aims to support this need. As an executive training program designed for leaders, the program equips them with the skills and knowledge necessary to excel in higher education.
Designed to address the most pressing challenges leaders face today, this program offers contextual learning that goes beyond theoretical concepts. It condenses years of on-the-job experience and skills development into one year, propelling participants to become future presidents, academic officers, and deans in higher education institutions.
More than 80% of ACE Fellows go on to serve in top leadership positions, including chief executive officers, chief academic officers, and deans. Participants gain invaluable resources and connections and a deeper understanding of their role as leaders and the power of effective communication.
Chuck Middleton, a president emeritus and long-time mentor (or "Sage" as they are called in the program), points out that the ultimate beneficiary of the program is the students these leaders will serve. "There is gratification in knowing that I have a small role in shaping some of the leaders of the future in ways that will not merely transform their careers but more importantly, through them, have an impact on the students they will serve as their own career evolves."
Fellowships like these have a number of benefits, including skill-building and networking.
Skill-Building
"The ACE Fellows Program has been instrumental in shaping my career and leadership skills," said Melvin C. Terrell, Ph.D., founding director of the Melvin C. Terrell Educational Foundation, Inc. and retired vice president for student affairs and professor of counselor education at Northeastern Illinois University. "This program taught me the importance of effective communication and inspiring all stakeholders. The ability to see the big picture while attending to the details has made all the difference in moving my university forward. If you're looking to make an impact and achieve success in higher education, the ACE Fellows Program is a must."
Dr. Fred Bonner II, professor and endowed chair in educational leadership and counseling at Prairie View A&M University, echoes the sentiments, emphasizing the program's invaluable impact on his academic journey: "Selected as a fellow, this program has been a pivotal moment for me. It has influenced every decision I've made since and provided the foundation for my career success."
Tina Peterman, Ph.D., LPC, interim dean and professor in the College of Education at Portland State University, highlights the importance of the program's content, providing a unique opportunity to study leadership and higher education: "The ACE Fellows Program has allowed me to explore the broader landscape of higher education leadership. The interdisciplinary nature of the program and the interactions with other fellows and leaders have been refreshing and exciting."
Networking
Regardless of their year of participation, all the fellows agree on the value of lifelong bonds and professional networks established through programs like this. As Bonner puts it, "The establishment of lifelong bonds and friendships with like-minded scholar/practitioners seeking to understand higher education leadership intricacies is truly invaluable."
"Developing relationships with mentors and other fellows has expanded my network of support," Peterman shared. "Knowing I can seek guidance and expertise from a large network of trusted and skilled colleagues is a game changer for me."
If you're a higher education professional seeking to advance your career and make a difference, immersing yourself in a transformative learning experience that combines academic knowledge with real-world experience and a reliable network of support can make all the difference in your career.
Tips for Future Applicants to ACE Fellows Program or Other Fellowships
Whether you are planning to apply to ACE's Fellows Program or a fellowship within your field, consider these tips for success:
Dedicate yourself fully to the experience for maximum outcomes and professional development.
Approach the fellowship as an internship and independent study, embracing the freedom and flexibility it offers.
Establish key network communities to leverage the resources and opportunities of the program, ensuring you're in the right place at the right time.
Consider an immersive 9-month placement if possible, taking a leave of absence from your full-time position to fully experience the fellowship.
Those who get the most out of their fellowship experience dedicate themselves wholeheartedly to the experience. Lisa Jasinski, Ph.D., senior director of strategic initiatives in the president's office at the University of Texas at San Antonio, viewed her fellowship as an internship and an independent study, relishing its freedom and flexibility. "Taking time away from my full-time duties and being able to be a full-time learner was the best gift I've given myself in my professional life," she said. "It's amazing what you learn when you embrace the freedom the fellowship affords you."
Just Do It
If you or someone you know is considering applying for this program or another esteemed fellowship, take the advice of alumni and fellows and "just do it." Whether you have little experience but a strong desire to lead, like Bonner, or have accumulated 15 years of professional experience, like Jasinski, there is a place for you in the ACE program. Perhaps most importantly, though, Tina Peterman advises that embracing vulnerability and self-discovery will help you get the most out of any fellowship you're considering.