Student Ambassador Parvin Nabil's incredible time studying at SETU in Waterford, Ireland. Check out her blog for a closer look at this amazing experience!
Studying at SETU in Waterford, Ireland, has been an incredible journey for me as an international student. This vibrant and historic city has offered me a unique and diverse cultural experience that I will never forget.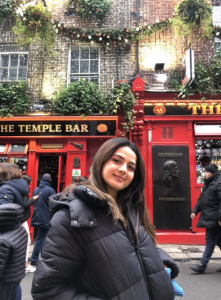 One of the most notable aspects of my student life in Waterford is the close-knit community of students and staff at SETU. The university has a supportive and inclusive atmosphere, and from the moment I arrived, I felt welcomed and at home. The professors are knowledgeable, passionate about their subjects, and approachable, making the classroom experience engaging and interactive. The small class sizes allow for personalized attention and meaningful discussions, and the campus itself is modern and well-equipped, providing the perfect environment for learning and growth. 
Waterford, itself, is a city with a rich cultural heritage and a thriving arts scene. During my time here, I have had the opportunity to explore the city's historical landmarks, including the Waterford Crystal Factory, the Bishop's Palace Museum, and the Medieval Museum, all of which provide an insight into the city's rich and fascinating history. Additionally, the city hosts a variety of cultural events, including concerts, plays, and exhibitions, which provide a wonderful opportunity to experience the local arts scene. 
Apart from the academic and cultural experiences, Waterford has a lively and active student community, with plenty of opportunities for socializing and making new friends. Whether it's participating in student organizations, joining a sports team, or simply grabbing a drink with groupmates, I have never felt lonely or isolated during my time here.  
In conclusion, my student life in Waterford, Ireland, has been an incredible journey full of new experiences, cultural discoveries, and lifelong connections. The education I have received at SETU has been top-notch, and the supportive and inclusive atmosphere of the university has made it the perfect place for me to grow and thrive as a student. The cultural richness and vibrant student community of Waterford have made it an unforgettable experience, and I am grateful for the opportunity to call this wonderful city my home for the past few months.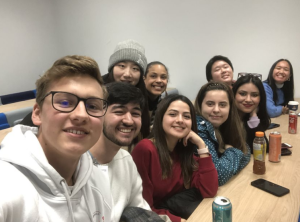 Studying abroad is a life-changing experience, and I would highly recommend SETU in Waterford to anyone looking to broaden their horizons and immerse themselves in a new culture. The opportunities for academic and personal growth are endless, and the memories I have made here will stay with me for a lifetime. 
Parvin is pursuing a Master of Business in Finance and Business Analytics at SETU