by Dominic D. J. Endicott and David J. Staley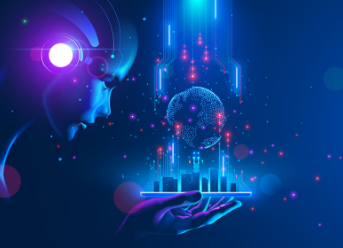 Andrey Suslov/Shuttertock
The arrival of Open AI's ChatGPT, alongside a host of other generative AI applications such as DALL-E and Midjourney, represents the latest wave of anticipation, interest, and fear about the future of artificial intelligence. We've been through this before: after IBM's Deep Blue beat chess champion Garry Kasparov in 1997, Newsweek magazine described the encounter as "The Brain's Last Stand." Then talk of the future of AI leveled off until 2011 when IBM's Watson won at Jeopardy. Watson went on to read medical images and do our taxes (as an employee of H&R Block), and again talk of the impending "rise of the machines" died down. Google's Deep Mind beat the best human Go player in 2016, and since then, AI chess and Go applications are proving orders of magnitude better than humans. And then ChatGPT was unleashed.
This time is different, we are told, that generative AI can accomplish tasks only recently thought to be beyond a computer's ability: writing prose and producing art. The tech giants are prepared to go all in on AI, and it looks as if universities are following suit. AI faculty hiring initiatives, academic programs, and research centers are springing up across the country. Many of these programs are found in the familiar places, familiar in the sense that they are R1 universities, some located in cities that already boast a deep pool of tech talent and tech companies. A list includes: The University at Albany; Purdue University; Emory University; The University of Southern California; The University of Florida; Oregon State University; University of Maryland; the University of California, Santa Barbara; the University of Minnesota, Twin Cities; Columbia University; Carnegie Mellon University; the University of Illinois at Urbana-Champaign; the University at Buffalo; Rochester Institute of Technology; the New Jersey Institute of Technology; and Georgia Tech.
Interestingly, Colby College in Waterville, Maine is opening The Davis Institute for Artificial Intelligence at Colby, which they describe as "the first cross-disciplinary institute for artificial intelligence (AI) at a liberal arts college." The Colby example suggests that AI centers can also be developed by small colleges in small towns.
AI has also unlocked a new wave of data center construction. Serving the explosive computing demand of AI requires data centers with between 4 and 10 times the computing density of current designs. This, in turn, generates such heat that the predominant air-cooling approach needs to be replaced by liquid cooling and done in a greener, more sustainable way. There will be a new race to build dense, green, liquid-cooled data centers, some of which could be potentially located on or near colleges, thus providing preferred access to the computing requirements of AI, and potentially creating new lines of business for the higher ed institution.
Any institution thinking of building an AI center might want to keep the Knowledge Towns strategy in mind. Ask yourself:
How might the college retain the student talent they have attracted after graduation? Your AI program might be successful in bringing in students to your program, but they might be attracted to a competitor institution's program especially if those students can stay local after graduation and find AI jobs in that location.
What plans do you have to build a tech incubator as part of the AI academic center? The academic center must work hand-in-glove with developing new enterprises. This incubator could develop home-grown companies founded by students and faculty.
Is there an opportunity to participate in the development of an academic-adjacent green data center, and could this accelerate the development of an AI cluster?
How will your institution collaborate with local governments and key regional commercial and non-profit partners? Absent this strategy, student talent might be attracted to your AI center but could too easily slip away after graduation to work in one of the mega hubs like Boston, the Bay Area, or Austin.
How might AI talent — from the mega hubs — be lured to this place because of the AI center?
Will mobile AI knowledge workers be invited to set up shop on campus, to have access to the AI center?
Will these knowledge workers be invited to serve as adjunct instructors at your institution?
Think of your AI center as more than an academic program that can help increase enrollments. Think of it as an economic flywheel that can benefit not only your institution but the city or town in which you are embedded.