Alderson Broaddus University (AB) will no longer be allowed to award degrees starting Dec. 31, the Associated Press reported. Its board of trustees has also voted to develop a plan of dissolution.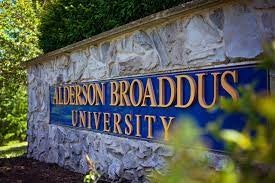 West Virginia's Higher Education Policy Commission announced the change during an emergency meeting about the school's financial issues, such as owing the city of Philippi $775,000 in utility debts.
"While it is no secret that we've had challenges with AB being forthcoming with information and working with us, I can't stress enough how critical it is right now for the leadership at AB to put their students first," said Sarah Armstrong, Commission Chancellor. 
Fall classes at the small, private, Baptist school begin this month.
She said AB's board hired a consultant who is working with the university on teach-out plans so students can finish their course of study elsewhere. And other schools in the state have agreed to transfer AB students if needed.
"Frankly very little has been done by AB on its own to provide teach-out plans for students or to communicate to the campus community the dire situation the institution is in," Tucker said.
AB has been struggling financially for several years. The school announced that it would pay the city $67,000 and establish a payment plan for the remaining balance.