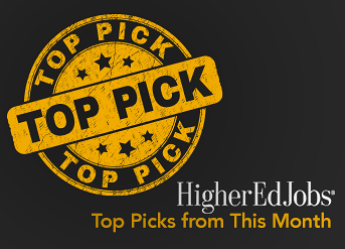 In case you missed anything this month, here are some editor's picks highlighting issues, trends, and tips to help you in your academic career.
Best in Job Search Advice
Pursuit of 'The Good Enough Job' in Higher Education
"A good enough job is a job that allows you to be the person you want to be," wrote Journalist Simone Stolzoff in a recent book titled "The Good Enough Job." Here's how to find your good enough job in higher education.
Best in Teaching and Faculty
Designing Your Fall Courses to Optimize Student Success
As we gear up for the fall semester, the director of Gonzaga University's Center for Teaching and Advising shares essential elements to consider in your course design and tips for building a community of support.
Best in Higher Ed Trends and Policy
The Verdict is in on Student Loan Forgiveness: What's the Next Move?
Last month, in a 6-3 decision, the conservative majority struck down President Biden's plan to provide up to $20,000 in loan forgiveness to over 40 million borrowers. Find out what borrowers can expect next.
Best in Leadership in Higher Education
Some would argue that current conditions in higher education are so difficult that the challenges to leadership are unsurmountable. The author of "From Protest to President" says this isn't true. "Finding competent, visionary, effective presidents is still possible," he says. However, he warns about several mistakes boards make when choosing a president.