Student Ambassador Frederick Lee redefines the medical school experience at RCSI! Beyond grades, he embraces life's other aspects, seeking balance and personal growth. Even miles from home, he's determined to make his university journey unforgettable.
University is not just about studying, even for medical school.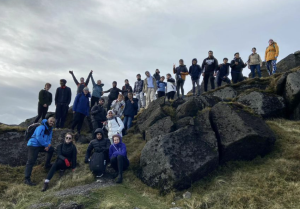 Most people go into university filled with goals and aspiration, in hopes of getting a better glimpse of what their future holds. While that was pretty much the same for myself, I have always tried to strike a balance between the academic and non-academic pursuits. People – even a lot of my friends – tend to associate medical students with countless studying hours and not having a life outside of it but I firmly believe as important as grades can be, other aspects of life must be well-taken care of. Certainly, I must admit coming to RCSI has never made this easier; albeit being far from home. 
With over 30 clubs and societies to choose from, there is a place for anyone and anything in RCSI. What makes things better is that all of them are student-led and indeed very active. One could hardly get bored because of the variety, from Choral and Surgical Societies to Rowing and Taekwondo Clubs, events are plentiful all year round. To say nothing of the student social events such as College Ball, International Night and many more that are held throughout the year to promote networking! 
Local community involvement is another way for me to take a break from all the stress. This involves volunteering work in literally anywhere you might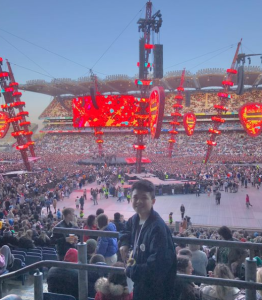 feel passionate about. One of my fondest memories is volunteering at Ed Sheeran's 2022 European Tour in Croke Park in conjunction with Médecins Sans Frontières (MSF Ireland) to help raise funds. Not only did I learn so much more about the frontliners who risk their lives at various places around the world, the best part was that we got to see Ed Sheeran's concert. Never in a thousand years I would have thought this could've happened to me. 
Situated at the heart of Ireland in Dublin is not just RCSI but the famous budget flight company, Ryanair as well, which flies to limitless destination
s all around Europe. Personally, I feel like the best perk of studying in Europe is, one could travel very easily to neighbouring countries and truly just take some time off from the never-ending revision sessions. Flight tickets from as cheap as €7.99 can be bought for a single journey to London and Ryanair even fly to places as far as Finland. Talk about being frozen into ice!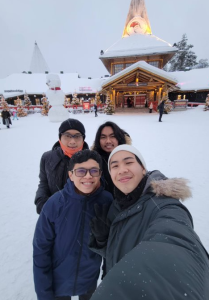 Admittedly, schooling still plays a huge part of university and mustn't be neglected. Just like any other students, I had to adhere to a strict timetable so that I do not fall behind classes, besides being active outside of the curriculum. However, I am beyond grateful for the quality of the lecturers and professors in RCSI who are ever so responsive and knowledgeable in their own specialty which always makes learning more blissful. 
There are truly so many ways and methods one can do to wind down from school. Even simple activities such as going to the coffee shop or shopping with your friends would even do the trick. Being in RCSI has absolutely been such a wonderful experience both, academically and socially. If I were given another chance to choose my university, I would have picked RCSI again, without hesitation. 
Frederick Lee is studying Medicine at RCSI