Reasons for Choosing Ireland: Discover the compelling reasons behind Evans Omambia's decision to study in Ireland, shared straight from our Student Ambassador's own experience.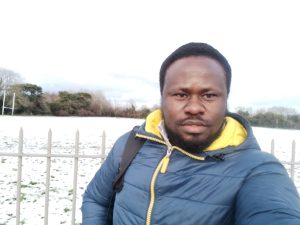 Briefly, my name is Evans Nyakwara Omambia, a medical laboratory officer by profession. I am originally from Kisii County in Kenya, but I have been a resident of Maynooth town in County Kildare, Ireland, since September 11, 2022. I was delighted to have been chosen by the Ireland Fellowship Program on a competitive basis, whereby 10% of 2,000 Kenyan applicants were selected in 2022; hence, the program was an amazing tunnel that made me move from Kenya to Ireland. In terms of studying, I am currently pursuing a master's degree in Immunology and Global Health at Maynooth University. The course deals with the protection of the body from infections and the learning of immunological interventions for poverty-related diseases such as malaria, tuberculosis, and HIV/AIDS.
Turning to the study in Ireland, Ireland is an island on the European continent. Most of the island of Ireland is off the coasts of England and Wales and is occupied by Ireland. A writer like Oscar Wilde was born in the nation's capital, Dublin, which is also where Guinness beer is being produced. The Trinity College Library in Dublin is home to the Book of Kells from the ninth century and other illuminated manuscripts. The nation, which is peppered with castles like the historic Cahir Castle, is known as the "Emerald Isle" due to its lush terrain.
Reasons for choosing Ireland as an international study destination
Education system: Ireland's educational system is well-known, and the country's educational facilities are among the greatest in the world. Ireland offers degrees that are respected throughout the world. In terms of education, Ireland ranks among the top ten. (2019 IMB World Competitiveness Ranking). Ireland's universities are renowned for offering the best chances for research. International students can rest easy knowing that they will have plenty of chances to benefit from top-notch educational options and research possibilities that will advance their careers.
Numerous career opportunities: This is unquestionably one of the best reasons to study in Ireland, particularly if you are an international student. Irish institutions provide several professional options for international students, with an employability rate of over 80%. International students can get employment in numerous well-known companies, including eBay, Skype, Microsoft, Google, Slack, and others, in Ireland, which is home to many top multinational corporations (MNCs). Additionally, Ireland's economy is the sixth most competitive in the world and is expanding quickly within the Eurozone. This helps students pursue their career goals, among other advantages of studying in Ireland for overseas students.
Availability of courses and languages: There are more than 5,000 programs available at the top colleges in Ireland. Students have a wide range of options, including law, medical, engineering, business, science, and literature, to name a few. This is one of the many advantages of studying abroad in Ireland for international students. Aside from this, one of the most significant advantages of studying in Ireland is that it is an English-speaking nation and that courses are available in this language. As a result, Ireland is a convenient study abroad location for students from other countries.
Experience in Ireland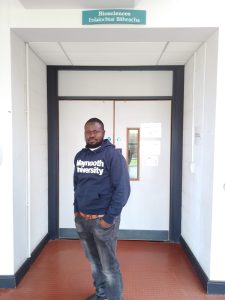 Work and study: The availability of post-study work visas is a major benefit in Ireland. For graduates of bachelor's degrees, and up to two years for graduates of master's degrees, the Irish government issues stay-back visas for one year. Consequently, you can study and work in Ireland. This provides an opportunity for international students to apply for permanent residency. The appealing post-study work and post-study work visa prospects encourage many international students to remain in Ireland and work there.
Culture: The Irish people are incredibly hospitable and accommodating to foreigners. They like a variety of activities, including going to the bar, throwing house parties, enjoying the music, singing, and dancing, as well as being hospitable and loving to come together.
Security: I have never experienced a security threat since I started staying in Ireland. In terms of quality of life, peace, and human growth, Ireland has continuously been listed among the top twenty nations. According to the rankings, this is the world's 12th-most tranquil nation.
Cost: In comparison to other well-known study abroad destinations like the USA or the UK, the cost of living and attending school in Ireland is quite low for international students. The cost of transport is minimal by using the student levitation card. For example, I can travel within Ireland in 90 minutes with one euro as a student.
Evans is pursuing his master's degree at Maynooth University