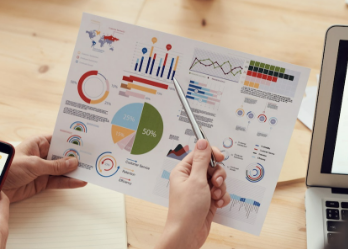 fauxels/Pexels
The landscape of college admissions and student support has witnessed significant shifts in recent years, influenced by changing student preferences and the lasting impact of the COVID-19 pandemic. To assist higher education professionals working in admissions and student support, Hanover Research has put together the 2023 National Admitted Student Survey, which surveyed over 1,300 students in April 2023 who were admitted to both undergraduate and graduate institutions in the United States. The results of the survey provide valuable insights into the factors influencing students' enrollment decisions, their current perception of the value of a college education, and the type of support they are expecting from their college during their first year. Understanding students' decision-making processes is central to institutions hoping to optimize their enrollment strategies.
Key Findings of the 2023 National Admitted Student Survey
New priorities in selecting a college: While affordability remains a significant consideration, its importance has slightly decreased compared to previous years. Admitted students ultimately prioritize accepting offers at colleges and universities that they consider to be the best academic fit for them (57%), with affordability a close second (45%) concern. Proximity to where they want to live (37%), perceived value for the money (36%), and being offered a good financial aid package (34%) also are highly rated factors in their final decision. When asked, "Why did you decide not to enroll at the other institutions to which you were accepted?," the most common answers centered around academic fit and being accepted at their first-choice school (both at 36%), compared to financial aid packages (33%) and affordability (23%). Selecting an institution based on school rankings fell from 22% in 2022 to 19% in 2023.
Regained confidence post-pandemic: Despite the challenges posed by the pandemic, students' interest and confidence in higher education have rebounded, with a growing desire for in-person learning experiences. In 2020, just 62% of admitted students felt confident they would enroll in the fall, while in 2023, that share increased to 76% (in fact, this has increased each year between 2020-2023). However, this finding is greatly impacted by the type of degree program they are seeking; graduate students are 18% less certain about attending an institution in the fall than undergraduate students (64% compared to 82%).
New desire for non-traditional degree programs: 13% percent of respondents opted for non-degree courses or credentials instead of traditional for-credit programs. 23% of all respondents (and 28% of the surveyed graduate students) said that a flexible program format (like online courses or part-time student) was one of the factors that was most important to them when deciding where to apply. These findings highlight a growing interest in alternative educational pathways, microcredentials, and other non-traditional programs.
Importance of on-campus events: On-campus events, such as open houses and information sessions, continue to play a crucial role in students' decision-making processes: 49% of all admitted students attended an in-person campus event. Only 13% attended a virtual event, and 15% did not attend any events.
Student concerns: More than half of admitted students feel very or extremely prepared for their chosen programs, with a slight increase in students feeling moderately prepared compared to the previous year, suggesting that students are gaining confidence. Students' top concerns revolve around balancing schoolwork and non-academic responsibilities, motivation to study, affordability, social integration, and academic success.
Communication preferences: The survey indicates that email remains the preferred method of communication for nearly three-quarters of students, followed by text messages (48%). Graduate students were far more likely to be open to receiving a telephone call (26% compared to 19% of undergrads). Surprisingly, interest in social media has sharply declined over the past year: 41% in 2022 to only 23% in 2023.
Key Takeaways for Higher Education Professionals:
Develop targeted marketing and recruitment strategies that highlight academic fit, acceptance rates, attractive financial aid packages, and the unique strengths and offerings of your institution.
Create engaging and informative on-campus events, including open houses, information sessions, and personalized campus tours with admissions counselors. Leverage these events as opportunities to build connections with prospective students and showcase the campus environment.
Implement initiatives to enhance students' preparedness for their chosen programs. Offer workshops, online resources, and support services that focus on developing study skills, self-motivation techniques, and essential life skills. This will ensure students feel adequately prepared for their academic journey.
Develop comprehensive programs that support students in balancing their academic responsibilities, social integration, and financial obligations. Provide financial literacy resources, part-time job opportunities, and mentorship programs to help students manage their financial commitments while actively participating in the campus community.
Shift focus from social media and postal mail to providing engaging, highly personalized emails to students.
In the wake of the COVID-19 pandemic, students' confidence is starting to recover, but it is still important for institutions to closely monitor the perceptions and experiences of their prospective students. Although these statistics provide a helpful benchmark, higher education professionals should consider conducting their own surveys in order to better understand their pool's priorities and decision-making to ensure that they are effectively communicating their institution's value and meeting their student's needs.