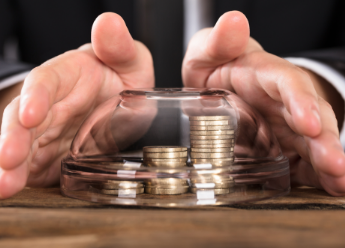 Andrey_Popov/Shutterstock
As pay transparency becomes more and more mainstream, research indicates employers with transparent pay practices can benefit by attracting potential employees.
But what about current employees? New research finds that pay transparency can help retain them, too.
Pay transparency decreases intent to quit by 30 percent when analyzed in isolation, according to new research from Payscale, a Seattle-based compensation software firm. Payscale's first Retention Report suggests that workers are eager for greater transparency from their employer in general, with crowdsourced data from more than 578,000 workers indicating they want information about the health of the business and how their pay is determined.
"Posting salary bands publicly and having open conversations about pay with your teams signal to current and future employees that you're forward-thinking, have your ducks in a row and, most importantly, care about compensating people fairly," said Lexi Clarke, chief people officer at Payscale. "Employees want to stick with employers who they feel truly have their back, and pay transparency is a great way to build that trust."
The research, though, found one caveat: Pay transparency actually increases job-seeking behavior for currently employed members of Generation Z by 3 percent. This is likely due to younger workers being more motivated to change jobs for a larger salary, especially if they see higher pay ranges advertised and don't understand the rationale behind their current pay, the research notes. In general, too, younger workers are constantly exposed to pay data, Clarke noted.
"They have insight into their senior colleagues' pay bands if they work at a transparent organization; they see countless job postings with big salaries listed-even if they aren't qualified for them — and they even compare their paycheck with their friends," she said, noting that's why compensation strategy and pay communications are essential components of pay transparency.
Research from SHRM found, too, that organizations that publish salaries in job postings saw an increase in the number of current employees who asked for a pay raise.
The new findings come as pay transparency gains an increasing foothold in the workplace. Heightened employee expectations around salary disclosures and new laws requiring disclosure in some parts of the country mean more employers are adding salary information to their job postings. Recent data from jobs site Indeed found that more than 40 percent of U.S. job postings on the platform now include employer-provided salary information, an increase of 137 percent in the past three years.
Payscale's research is the latest to find positive effects of the practice for organizations: A pair of studies suggests that if employees are aware of how their salary compares to their colleagues', it may compel them to work harder to prove their worth. Another report from ResumeLab indicates that pay transparency attracts job candidates, with 4 out of 5 workers saying they are unlikely to apply to a job that doesn't provide a pay range.
Fair Pay and Clear Communication
In general, pay — and pay perception — unsurprisingly has a big impact on retention: The Payscale research found that turnover increases if employees think their pay is unfair. "When raises don't match inflation and better wages can be found in online job postings, employers must do more than just post pay ranges to job ads; they must also communicate how pay is determined, why it is competitive to the market, and how it can be progressed," Payscale noted in its report. Improving fair pay perception can reduce intent to leave by 27 percent.
Clarke said managers should commit to communicating with all employees, especially those new to the workforce, how pay decisions are made along with clear steps they can take to increase their salary and move up the career ladder with the organization. "That means that HR needs to be training managers on pay-related communications," she said.
Employers should know that employees can be paid equitably but still believe their pay is unfair if they weren't told how their pay was determined, she said. "This demonstrates how critical it is to not only put a solid compensation strategy in place, but also clearly and regularly communicate with employees about it to avoid unnecessary disengagement and turnover."
Although pay practices are essential to retention, there are other factors at play, the research noted. An organization's future outlook is actually the most important factor for retention. That's especially true when it comes to economic uncertainty that is causing layoffs and benefits cuts in some industries. If employees sense financial distress at their company, they are more likely to jump ship. But ongoing communication — including about improved business health — can decrease intent to resign by 39 percent.