Unveiling Ireland's Cultural Treasures!
Let Student Ambassador Chinweuba Goodluck Frank introduce you to 8 compelling reasons why studying in Ireland can transform your life.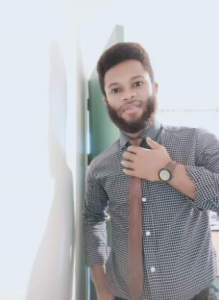 One of the best decisions I have ever made is choosing to come study in Ireland. Of course, I did have a lot of questions and I was curious about how life in another continent was going to be like for me. But then, I decided to think of it as an adventure and an opportunity to learn.. and here I am today, enjoying myself while studying and feeling so ecstatic about this opportunity I got.
So, in case you're like me, full of curiosity and eager to know why you should come down to Ireland to study, here are 8 reasons studying in Ireland is fulfilling:
1. You get to travel! If you're like me, who had never left the country until I decided to further my studies, then you have a great reason to travel – to study! Who says travelling is not a part of education? Coming down here affords you the opportunity to see places and even neighboring countries while you study. That's an amazing way to grow and learn if you ask me. 
Quality education: Did you know that Irish universities frequently rank among the best in the world? This is due to their demanding academic programs, seasoned teachers, and cutting-edge facilities. I'm certain you know now! The Irish educational system is well known for emphasizing hands-on, practical learning, so there are many possibilities to put your knowledge into effect. With this, your friends will know that you're really intelligent.
It would look good on your resume Some people might want to dispute this, but I firmly believe that studying abroad gives you an edge over students who don't. Think of it as having exposure and meeting different people with high intellect, this obviously  makes you stand out from the crowd.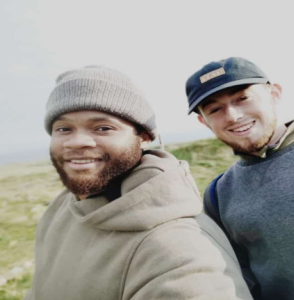 4. You get to make amazing friends 
The people you meet while studying here are among its best features. Making lifelong friends from all around the world is a rare opportunity that comes along very rarely in life. Sharing life's experiences with them include living with them, going to school with them, and having fun with them. No matter how different you are, when you are together, everything is more better. 
 5. Great quality of life 
Ireland is known for its high standard of living, with affordable housing, a low cost of living, and excellent healthcare and education systems. The friendly and welcoming nature of the Irish people is also a big part of what makes Ireland such a great place to study. People here are always happy to help out or chat if you need it. Whether you are looking for a relaxed and laid-back lifestyle, or an active and vibrant one, or you just want to study, you will find it in Ireland. 
Job opportunities 
As a hub for international business and commerce, Ireland is home to many top companies and organizations, and studying here would definitely give you the chance to meet and connect with people from all over the world who work in a variety of fields. This is a valuable opportunity to learn about different industries and career paths, and to build your career. 
Cultural enrichment 
One beautiful thing about travelling is knowing new culture. Now, studying in Ireland gives you that. Studying abroad allows you to immerse yourself in culture and learn new things. For example, during the holidays, I visited the Doolin cave and was in awe seeing the enormous stalactite! 
It changes you 
Believe it or not, studying abroad changes you. You see life from a different perspective, learn new cultures and get amazing opportunities you never imagined would have come your way. I guarantee that it changes you and shapes your future. I can't recommend it enough! 
Chinweuba is studying Manufacturing and Automation Engineering at MTU