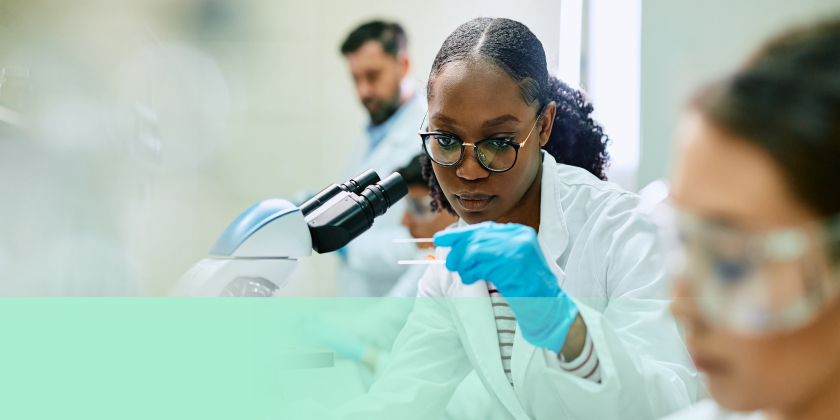 Chemistry plays a crucial role in our daily lives, from the food we eat to the materials we use. However, like any complex field of study, there are common misconceptions that can hinder students' understanding and appreciation of chemistry. In this blog post, we will address some of the most prevalent misconceptions about chemistry courses among higher education students. By identifying these misconceptions, understanding their origins and learning how to correct them, students can enhance their grasp of chemistry and pave the way for future success.
Why Plan for Misconceptions?
Misconceptions in chemistry courses can arise from various sources, including preconceived notions, oversimplifications, and inadequate explanations. Ignoring or not addressing these misconceptions can lead to incomplete learning, flawed problem-solving skills, and a lack of confidence in the subject matter. 
By planning for and actively addressing these misconceptions, educators can promote deeper understanding and help students build a solid foundation in chemistry. Here, we share a list of common misconceptions in chemistry. 
7 Common Misconceptions in Chemistry
Equilibrium: One of many common misconceptions about equilibrium in chemistry is the belief that equilibrium represents a state of balance or equal concentrations. In reality, equilibrium refers to a dynamic state where forward and backward reactions occur at the same rate, leading to no net change in concentrations.
Balancing Chemical Equations: Many students hold the misconception in balancing chemical equations that the number of atoms on both sides of a chemical equation must be equal. In truth, balancing chemical equations involves adjusting coefficients to ensure the conservation of mass and atoms.
Oxidation and Reduction: A common student misconception about oxidation and reduction is that oxidation only involves the addition of oxygen, while reduction solely involves the removal of oxygen. In reality, oxidation involves the loss of electrons, while reduction involves the gain of electrons.
pH Scale: Some students incorrectly believe that the pH scale is linear, assuming that a substance with a pH of 4 is twice as acidic as a substance with a pH of 8. The pH scale is logarithmic, meaning that each unit represents a tenfold change in acidity or basicity.
Ionic and Covalent Bonds: Many students mistakenly believe that ionic bonds are always between a metal and a non-metal, while covalent bonds occur only between non-metals. However, both types of bonds can form between a variety of elements, and the distinction lies in the sharing or transfer of electrons.
Catalysts: Some students have a preconceived notion that catalysts are consumed or permanently changed during a chemical reaction. Catalysts speed up reactions by providing an alternative pathway but remain unchanged at the end of the reaction.
Chemical Properties: Students may wrongly assume that chemical properties are solely determined by the individual elements present in a substance. However, chemical properties also depend on the arrangement and interactions between the atoms.
5 Ways to Correct Misconceptions in Chemistry
Addressing misconceptions in chemistry requires a proactive approach and understanding why it is important to plan for misconceptions. Here are five effective strategies for addressing student misconceptions in the classroom:
Pre-assessment: Conducting pre-assessments to identify students' prior knowledge and misconceptions helps instructors tailor their teaching approaches accordingly.
Conceptual Change Strategies: Utilize instructional methods that challenge and replace misconceptions with scientifically accurate concepts. Examples include analogies, visual representations, and interactive activities. Aktiv Learning makes use of in-class problems, polls, and quizzes to easily track student participation. Instructors can engage students in person or online with problem-solving and dynamic discussions.
Scaffolding: Provide students with support and guidance as they progress from their initial misconceptions toward a deeper understanding of the subject matter. Gradually introduce more complex concepts and reinforce correct principles.
Active Learning: Engage students in hands-on activities, experiments, and discussions that encourage critical thinking and problem-solving skills. Encourage them to question their assumptions and test their understanding through practical applications. 
Formative Assessment: Regularly assess students' understanding through quizzes, class discussions, and formative assignments. Each Aktiv Chemistry question provides students with targeted feedback, including helpful hints for incorrect answers. If students exhaust their attempts, they are presented with a comprehensive, step-by-step solution that thoroughly elucidates the problem-solving process.
Conclusion
Debunking common misconceptions in chemistry is vital for higher education students to develop a solid understanding of the subject. By addressing misconceptions such as equilibrium, balancing chemical equations, oxidation and reduction, the pH scale, ionic and covalent bonds, catalysts, and chemical properties, students can overcome barriers to learning and gain accurate insights.
Educators play a crucial role in planning for and correcting these misconceptions. Strategies such as pre-assessments, conceptual change approaches, scaffolding, active learning, and formative assessments are effective tools for guiding students toward accurate understanding. By actively engaging with the subject matter and challenging preconceived notions, students can unlock their full potential and excel in their chemistry studies. Together, we can ensure that higher education students embark on a journey grounded in truth, curiosity, and a deep appreciation for the remarkable science that is chemistry.