A new study finds that anti-LGBTQ+ policies are linked to depression in Black and Latinx youth in the United States. The study analyzed discriminatory policies, such as "Don't Say Gay" laws and other indicators that may affect this group and found that LGBTQ+ Black and Latinx youth are more likely to be depressed than their peers in the most LGBTQ+ affirming states.  
Conducted by lead author Dr. Skyler Jackson, an assistant professor of Public Health, the data takes into account individual experiences of bullying based on race and ethnicity or sexual orientation.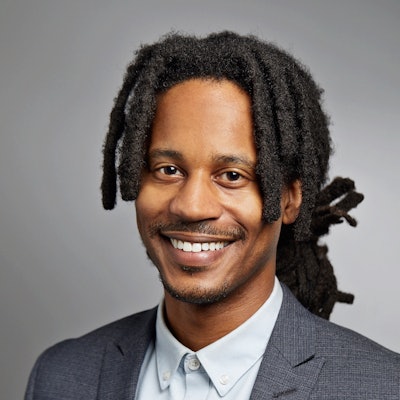 "We felt the study was necessary because we know that groups that face stigma and discrimination face it not only in their everyday lives, but also because of unjust laws and policies that shaped their everyday lives," said Jackson. "And we wanted to design a study that allowed us to capture the compounding and sometimes intersectional effects of all of these forms of discrimination in their lives." 
The research found that Black and Latinx LGBTQ+ youth in states without protections – such as anti-bullying legislation and conversion therapy bans – are 32 percent more likely to experience symptoms of depression.  
For Jackson, it was necessary to take a nontraditional approach to this research that often starts with the broadest population and then overtime, hone in on specific subgroups. He said that his team began with a specific group and researched and analyzed the unique needs, barriers, resiliency and challenges that they face. 
"Nearly every day there are laws being considered or passed that are impacting the lives of queer and trans individuals," said Tyler Harvey, program administrator at the Yale School of Medicine's SEICHE Center for Health and Justice and co-author of the study. "And what this study shows in addition to the very limited existing evidence, is that those laws and policies with social environments in which queer and trans people exist within have very real impacts on their health, and in this case, their mental health." 
The study includes a map that researchers believe is the first youth-focused U.S. state-level measure of anti-LGBTQ+ structural stigma, said Jackson. On the map, states are ranked based on nine anti-LGBTQ+ structural stigma indicators specifically relevant to youth. The indictors that were considered harmful included "Don't Say Gay" laws and anti-LGBTQ+ community attitudes. .  
Harvey said that gender-sexuality alliances were an interesting and important indicator of the mental health of youth. Regardless of participation, having an alliance near this subgroup acts as a symbol of affirmation of the school supporting youth's gender or sexuality. 
The Trevor Project, a youth LGBTQ centered organization, revealed that LGBTQ youth who found their school to be LGBTQ affirming, reported lower rates of attempted suicide. This survey also showed that 45 percent of LGBTQ youth have seriously considered suicide in 2022.  Last year, 16 percent of Latinx LGBTQ youth attempted suicide as well as 19 percent of Black youth in comparison to the 12 percent of white youth.  
Dr. Kirsty Clark, an assistant professor of Medicine, Health, and Society at Vanderbilt University, said that by taking an intersectional angle to this study, the researchers have advanced the understanding of these different identities. 
"It is important we consider the experiences of youth holding multiple marginalized identities including Black and Latinx LGBTQ youth," said Clark, who added that much of the research to date that examines the influence of factors like social policies and bullying on LGBTQ youth mental health, has been conducted in majority-white samples ."Research that takes an intersectional approach by centering the identities and experiences of Black and Latinx LGBTQ youth can help to advance understanding of how multi-level influences can work to harm youth mental health," she added.  
Veronica Fernandez-Alvarado can be reached at veronica@diverseeducation.com