Arizona State University's (ASU) College of Health Solutions has launched an online community health worker training program (CHW-TP) to strengthen community access to health-promoting services in the state.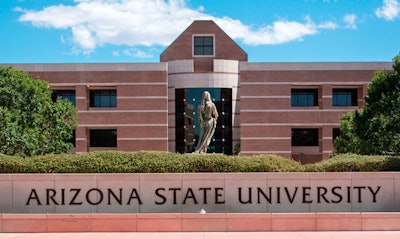 The program – it was funded by a $3 million grant from the Health Resources and Services Administration – will be available through ASU's Learning Enterprise and will involve peer groups for collaborative assignments, experiential learning activities, on-the-job training, and monthly mentorship meetings.
Full-time participants will receive a $7,500 stipend, $1,000 of which will pay for program costs. Those who complete the program will be eligible for voluntary certification through the Arizona Department of Health Services.
Applications for starting in August have a deadline of Jul. 31. There will be new cohorts each spring and fall semester. 
"Community health workers, community health representatives, promotores de salud and many other related titles grouped under the 'CHW' umbrella have a long-standing history of connecting underserved communities and the health care system throughout Arizona," said Dr. Mindy McEntee, project director and assistant professor in ASU's College of Health Solutions. "By having a close understanding of a community's culture, language and social dynamics, these frontline public health workers provide education, support and advocacy that contributes to improving health outcomes, reducing disparities and building overall healthier communities."
The program is paired with state internship and apprenticeship opportunities, which are in turn connected to community partners.
"American Indian tribal communities are often located in some of the most rural and remote parts of our country," said Rear Adm. Michael Weahkee of Phoenix Area Indian Health Service. "Recruitment of licensed health care professionals to provide services for tribal communities is a challenge, and we have found one of the best strategies to help confront this challenge to be the investment in training of our own tribal members as community health workers."