Student Ambassador Shivangi Dhakad's top tips for finding accommodation in Carlow. Discover budget-friendly options and insider insights on the best neighborhoods. Find your perfect home away from home and make the most of your time in Carlow.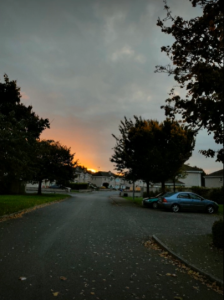 Carlow is a beautiful town of County Carlow, in the south-east region of Ireland. You won't find a friendlier welcome or a better location for your travel in Ireland. Carlow is a place where breathtaking scenery, outdoor adventures, delicious food, and culture come together to create unforgettable memories.  
Carlow is mainly considered as a students' hub, so accommodation for students is one of the best things that Carlow has to offer to students. Student life gets so much easier when you find a good accommodation. For instance, I am studying in the South East Technological University and prior to coming here, I tried number of accommodations but due to heavy demand of the colleges here, most of the accommodations were occupied. The last option I had was to contact my international office regarding my queries and they were absolutely ready to help and gave me number of contacts to find an accommodation here. Now I reside in the center of the town paying €520 a month including all the utility bills and the best part is everything is at a walking distance. 
There are many fakebook groups, hatch accommodations etc that you can check on prior to flying to Ireland which are extremely helpful for getting a good place to live here. The rent in Carlow is pretty affordable if compared to other counties like Dublin or Galway etc. The rent here can vary between €300 to €700 a month depending upon the location you are living in, if the bills are included or not, number of people you are sharing your room with etc. The people are very friendly here and in terms of safety, the neighborhood is very safe to live in. 
I would suggest, if looking for an accommodation in Carlow, during the meetings that are held for the international students, try to communicate to as many people as you can so that before coming here you already have people you know and might want to share a house; or use social media to find groups specially for student to rent a house because people here are also looking for tenants and lastly you can always contact your college for help and they will be more than happy to help you no matter what. In addition to that, try to search for accommodations at least 2-3 months prior to coming here, that's the best time to negotiate and get a house on rent otherwise the prices might get high if you contact the landlord a few days before coming here.  
Shivangi Dhakad is studying Pharmaceutical Regulatory Affairs at SETU