Dr. Dyonne Bergeron will become chief diversity officer (CDO) and vice chancellor for equity, diversity, and inclusion (DEI) at the University of California, Irvine (UCI), effective Jul. 3.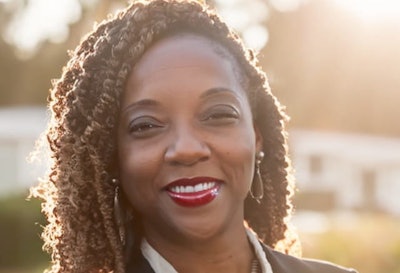 "I am so excited that such an accomplished, experienced and passionate leader as Dyonne Bergeron will be joining our community as our next vice chancellor for equity, diversity and inclusion," said UCI Chancellor Dr. Howard Gillman. "We are committed to ensuring that our culture and climate enable every person – students, staff and faculty – to thrive and achieve at the highest levels of their aspirations, and Dr. Bergeron is exactly the right person to partner with our community to advance that mission."
Previously, Bergeron served as acting vice provost, associate vice chancellor for DEI, and an assistant vice chancellor for student affairs at the University of Colorado Boulder.
"I'm really excited and honored to have the opportunity to work with brilliant students, staff and faculty at UCI," she said. "I'd like to uplift a shared vision of cultivating equity-minded leaders and promote how UCI serves as a model for making excellence inclusive in higher education."
Bergeron – a first-generation college student – holds a Doctor of Education in educational leadership, with an emphasis in college leadership, from the University of South Florida; a Master of Education in college student affairs from the University of South Florida; and a B.A. in speech communication from Louisiana State University.