The resulting self-censorship and fear among people caused the DeSantis administration's efforts to alter higher education are damaging the quality of Florida's public higher education, according to a new American Association of University Professors report. And these negative sentiments are also affecting the state's private schools.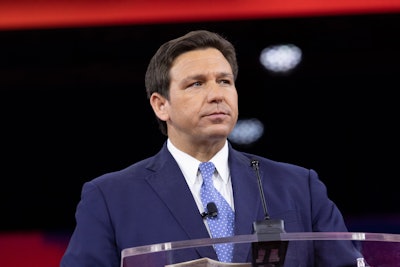 These findings come from a preliminary report from a special American Association of University Professors (AAUP) committee that was created earlier this year. The group found that academic freedom, tenure, and shared governance in Florida's public colleges and universities are facing a politically and ideologically driven assault unparalleled in U.S. history.
The report – produced from interviews with public Florida college faculty – also found that:
Florida Gov. Ron DeSantis and the state legislature are using their ongoing takeover of New College of Florida as a test case for future encroachments on public U.S. colleges and universities;
School administrators not only have failed to push back these attacks but have frequently been complicit in or showed support for them;
The state legislature has passed bills that form a effort to dictate and enforce conformity in higher ed with a narrow and reactionary political and ideological agenda.
A final report is expected by early fall. Meanwhile, DeSantis launched his 2024 presidential campaign on Wednesday.