Dr. Leonard Taylor will become director of the National Survey of Student Engagement (NSSE) at Indiana University Bloomington, effective July. NSSE is part of the IU School of Education's Center for Postsecondary Research.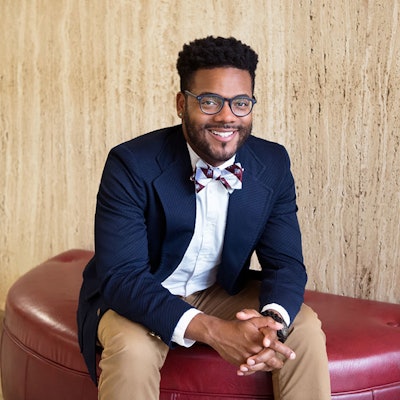 Taylor, currently an associate professor and program coordinator in Auburn University's College of Education, will also become an associate professor in the school's Higher Education and Student Affairs program. 
He was previously an assistant professor of educational foundations, leadership, and technology at Auburn and an assistant professor in higher education and student affairs at Mississippi State University.
"I am very excited to join the IU community during this next chapter of my journey," said Taylor. "IU, specifically the HESA program and National Survey of Student Engagement, have made an indelible impact on higher education scholarship and practice. I am excited to be part of such a rich academic environment with such wonderful colleagues.
"As a student success scholar, I am especially excited for the opportunity to lead NSSE and its talented team in supporting the quality and vitality of colleges and universities."
NSSE gathers information from four-year colleges and universities about first-year and senior students' participation in school programs for learning and personal development.
Taylor holds a Ph.D. in organizational leadership and policy development from the University of Minnesota; an M.S. in educational leadership and policy analysis from the University of Wisconsin-Madison; and a B.S. in communication arts, communication science, and rhetoric also from UW-M.