President Joseph R. Biden Jr. will serve as the commencement speaker next week during the 155th commencement ceremony at Howard University.
Biden will also be awarded the honorary Doctor of Letters from the institution.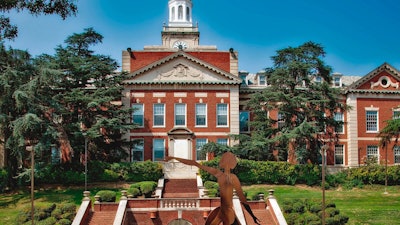 "It is an honor and privilege to welcome President Biden to deliver the 2023 commencement address and celebrate the graduating Class of 2023," said Dr. Wayne A. I. Frederick, president of Howard. "This honorary Doctor of Letters is much deserved for his years of transformational service as U.S. Senator, Vice President, and now as President of the United States. We are excited to receive the President as this year's distinguished guest and recognize him for his relentless work uplifting our communities that have been historically left behind. I look forward to honoring President Biden, our honorary degree recipients, and graduating seniors at the Commencement Convocation."         
Biden is the seventh sitting U.S. president to deliver the keynote address at a Howard University commencement convocation.