Howard University's Center for Journalism & Democracy (CJD) has won a $4 million award from the Robert Wood Johnson Foundation (RWJF) to create academic and applied research programs with the goal of bolstering health equity journalism at HBCUs.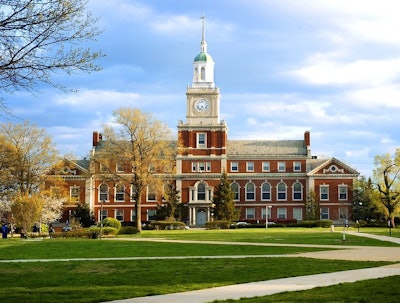 The award – applied over three years – will go towards The RWJF Investigative Journalism for Health Equity Project, which aims to support programming about teaching, research, and reporting on root causes of racial health disparities in the U.S. The money will also help fund a visiting professorship in health-focused investigative journalism; a multi-year investigative project with an HBCU partner institution on reparations and health; and an annual data analytics summer institute for emerging and practicing journalists.
"Health disparities continue to characterize Americans' health, life chances, and life expectancy," said Nikole Hannah-Jones, the Knight Chair in Race and Journalism at the Cathy Hughes School of Communications. "Health equity is crucial to a well-functioning democratic society, as structural health inequality undermines Black Americans' ability to participate fully in the promises of our democracy. The severe and deadly inequities in health outcomes are not innate, but created through public and private policy that our student journalists can expose through investigative reporting."
Hannah-Jones and Dr. Kali-Ahset Amen, executive director of the Center for Journalism & Democracy, will be co-principal investigators.