The path to a top position of a big company often starts with an internship. Research has found that between 50-60% of interns become full-time employees, and former interns are retained at higher rates than others. But Black students are often left out: African Americans have been less likely to get paid internships than their white peers, and the lack of diversity in internship cohorts winds up being mirrored in executive boardrooms. In an attempt to break this cycle, the National Association of Colleges and Employers (NACE) is releasing a new report  investigating employers' understanding—or lack thereof— of equity in recruitment and offering ideas for how companies and Black colleges and universities can create mutually beneficial ties.
The report, done in partnership with the Center for the Study of Historically Black Colleges & Universities at Virginia Union University, is based on interviews with senior recruiters and leaders from 17 employers done between 2021-2022. It found that companies are experiencing some critical barriers to equity in recruiting.
Although corporate leaders broadly agreed with the idea of "diversity," NACE's researchers found that there was often a lack of unity around specific diversity goals and confusion about the differences between key terms like "equality" and "equity."
"If folks don't have a consensus on those meanings, then they may be pulling in different directions," said Dr. Joshua D. Kahn, associate director of research and public policy at NACE and a co-author of the study. "For example, if the recruiter thinks equity is the most important thing, and the hiring manager thinks that equality is the goal, they may not be appreciating all the diverse talent that recruiters bring in."
According to Kahn, one remedy is to elevate the person in charge of diversity projects to the C-suite. This way, he suggested, they can have sufficient perspective on the organization's goals, resources, and obstacles.
"When they have that full view and the authority to execute the plan, then that plan can last as long as it needs to, and it won't just change with news cycles that cause companies to change their priorities," said Kahn.
The report also found that employers often don't have relationships with HBCUs and predominantly Black institutions (PBIs) comparable to the ones they have with predominantly white schools (PWIs). Sometimes, according to Dr. Terrell L. Strayhorn, visiting scholar and director of the Center for the Study of HBCUs at Virginia Union University and a co-author of the study, corporations are not even aware of nearby Black schools.
The explanation for this is simple, said Dr. Marybeth Gasman, executive director of the Rutgers Center for Minority Serving Institutions.
"Quite frankly, corporations weren't going to HBCUs and PBIs in any great number because they really weren't sincere about doing that [equity] work," she said. "If we really cared about recruiting African Americans, then we would go where there are large numbers of African Americans."
Gasman thinks that things are changing, however, and echoed the report's recommendation that corporations look to build relationships with Black colleges.
An important way to do that, the study found, is for companies to help HBCUs and PWIs build up their own capacities. Because of historic underfunding, career services centers at HBCUs and PWIs are often staffed by a single person juggling many responsibilities. Kahn and Strayhorn recommend that corporations can provide financial support and offer things like mock interviews and resume reviews. The researchers also suggest that companies set up exclusive internships with Black schools, which would help to build a sustainable pipeline of African American workers.
On the other end, Strayhorn and Kahn recommend that employers rigorously evaluate their own outreach to make sure that it's effective. They include a case study of a company that found that few Black students were applying to its internships online. The company responded by requiring recruiters to bring laptops or tablets to career fairs so that students could apply on-site.
However, just getting interns through the door is insufficient, the report found. Corporations also need to make genuine efforts to ensure that minoritized interns feel that they belong.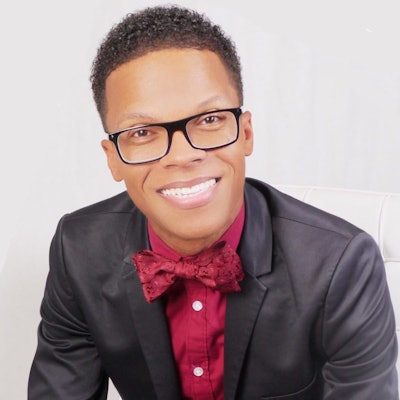 "Sense of belonging is not a political issue, it's a basic human need," said Strayhorn. "If employers want their employees to stay and do their best work, belonging is crucial."
Corporations should strive for work environments where people can get to know each other and build friendships, Strayhorn argued, where interns can feel comfortable being themselves. This means that companies may need to reconsider their policies around decorum, attire, and how workspaces can be personalized. Gasman suggested several ways that employers can foster belonging, including DEI activities, mentoring programs, and climate surveys. She stressed the importance of cluster hiring—taking on a group of minoritized interns simultaneously so that they are not isolated at the company.
For corporations, creating more pathways for Black students to intern will take resources, flexibility, and a willingness to reckon with some potentially awkward truths. But Kahn thinks that doing so will be in companies' best interest, citing research showing that diverse, inclusive businesses have better results.
"Companies would be well-advised to care about these issues moving forward," he said. "These issues not only affect employees; they affect the company's bottom line."
Jon Edelman can be reached at JEdelman@DiverseEducation.com