In one of its final celebrations of Title IX's 50th anniversary, the NCAA holds the Divisions I, II, and III Women's National Championship games at one location.
The Division I Women's Final Four has long been a much-celebrated conclusion to women's college basketball season. Awards are given, swag bags are lush, and the games are a must-see for fans. This year, the final game was televised on ABC for the first time. While the passion for the game is just as strong in Divisions II and III, the spotlight hasn't shone nearly as bright. The players competed with intensity, but audiences and media coverage can't compare.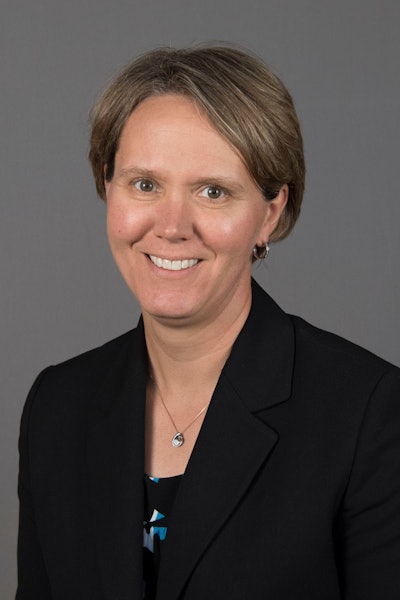 This year for only the second time in the 41-year history of NCAA women's basketball (the previous time was 2016), the NCAA Divisions II and III National Championships were decided at the Women's Final Four site. Both games were telecast on the CBS Sports Network. Those games took place April 1, the day between the Division I women's semi-final and final games in Dallas.
"When we did this [in 2016] the Division II and III student-athletes said it was one of the highlights of their entire athletic career," said Lynn Holzman, vice president for NCAA Women's Basketball. "Crowning three National Champions in women's basketball — one of the most visible collegiate women's sports — and doing it around a narrative of the 50th anniversary of Title IX … gives us an opportunity to use this joint championship as a platform to elevate women's basketball."
 Equity
"The issues surrounding equity became very public," said Holzman, referring to the 2021 NCAA Division I Women's Basketball Tournament, at which stark differences between the men's and women's tournaments were revealed. "People before me in leadership positions … and others have been fighting these battles for many years for equity and also for investment in order to grow. 
"If there's a role that women's basketball has played, I think it's the fact that it spurred more transparent, open and public dialogue around doing what is right with gender equity."
Bill Broderick, head coach of Christopher Newport University, the number one ranked Division III school heading into the National Championship game, wanted his players to bask in the exposure.
"For them to see how respected their game is and how loved the game of women's basketball is; that experience is amazing," Broderick said. "I want people to see how hard we play, as hard as anyone in the country. We give it everything we've got, win or lose. We have a good product as well. Along the way, maybe you pick up some more fans." Christopher Newport was defeated by Transylvania University in the Division III championship game. Ashland University completed an undefeated season, winning the Division II championship game over Minnesota Duluth.
Kari Pickens, head coach of the number one ranked Division II team, Ashland University, attended the Final Four the last time all three divisions played. There were a lot of people in attendance, which made for a great environment.
"At Division II, we have some really high-level basketball," Pickens said prior to the final game. "I think we can compete with a lot of Mid-Majors (schools not among the top conferences), Division I schools. We're excited to hopefully showcase that. … Maybe some of this promotion of our division would inspire some student-athletes at the high school level to give Division II a chance."
Dr. Amy Wilson, the NCAA's managing director of inclusion, said that as the NCAA began laying out its Title IX celebrations, there was no doubt that this should be the culmination. Holzman noted that the host bid contained the joint championships. 
"It's a celebration of all the opportunities that Title IX has provided in education and athletics," Wilson points out. "It's also a reminder if you watch this and think this is important, we have to stay vigilant and continue the work to make sure that this law has the impact it was meant to have. We have some work to do 50 years later."
Logistics
Holzman noted that Dallas is a good location for such a substantial endeavor because it is a city that hosts many large-scale sporting events. The host conference, the Big 12, brought in support for Divisions II and III from local NCAA schools. Texas Woman's University (DII), University of Texas at Dallas and University of Dallas (DIII) helped with the game operations.
"Logistically, when you have a joint championship for women's basketball, we use the same competition venue for all of the games," Holzman said. That means the two Division I teams that competed for the National Championship needed another practice venue for the day between the semi-finals and final.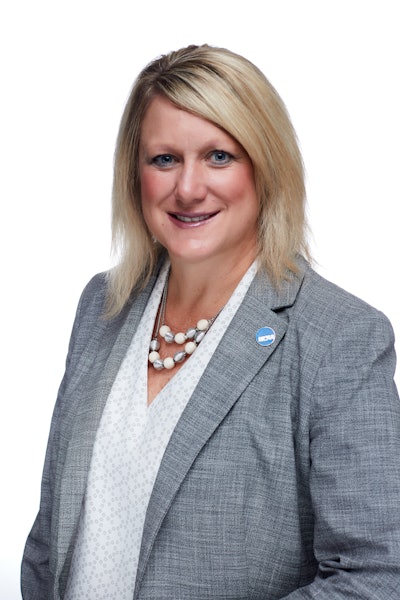 Most years, the Divisions II and III National Championship games take place more than a week prior to the Division I Final Four. All the games leading up to the title game took place according to the normal schedule, which meant the teams had a delay between their semi-final and final games. Christopher Newport, a public institution in Virginia, had a full two weeks between the semi-final and the title game against number two ranked Transylvania University. Ashland, which is in Ohio, had 10 days between their semi-final and final games.
"The experience they're going to get far outweighs having to mix up your schedule a little bit," said Broderick before heading to Dallas. "We're just taking it in stride. … Win or lose, it's going to be an experience they'll never forget."
The Divisions II and III student-athletes attended some of the special events that the Division I student-athletes enjoy each year and got to interact with the Division I players. Broderick relishes seeing his players' wide-eyed enthusiasm when they experience all that the NCAA planned, which included a suite to watch the Division I games. "We talk about embracing the moment," he said at the time.
Impact
The goal is that within 10-year periods there will be at least two Final Fours for both men and women with championship games for all three divisions. Wilson said this provides an opportunity to show how the NCAA values student-athletes across all divisions. It also provides an opportunity to educate and engage on important topics. Throughout the past two years, the NCAA has worked with member institutions and conferences to celebrate Title IX and effectively disseminate information.
"Just a few weeks after the Final Four, we are hosting our inclusion forum where we will have sessions on Title IX," Wilson said. "We'll be looking at Title IX through important topics like name, image and likeness. It's not a light switch; it takes time and it's systemic change. It is attitude change and culture change. … The NCAA's new constitution has principles on gender equity and diversity, equity and inclusion."
Pickens said she expected an amazing experience. "I don't think that I even know or have my head wrapped around everything that is going to go into it," said Pickens before heading to the Final Four. "I know that they're going to make it a really special event and hopefully one that these girls are going to remember for the rest of their lives.
"From my experiences, women's athletics have always been celebrated and highlighted, but the longer I've been in coaching, the more I've realized that's not everyone's story," she added. "We do still have a gap to close in terms of opportunities for that exposure. … I'm really thankful that the NCAA was willing to put more time, money and investment into all divisions to celebrate that no matter what level of athletics the women are playing at, it deserves to be celebrated."
There were numerous fan experiences available throughout the Final Four, several of which highlighted Title IX, its impact and its potential. A specific logo emphasizes that importance. Materials were provided by the Women's Basketball Hall of Fame, such as historical elements not generally available at a Final Four.
"It compels us all to look back at where we've advanced, but you can't stop there," said Holzman. "Then talking about where we are now and where we still have work to do. … The important part for those of us that work in this space and have dedicated their lives and their careers is to also continue to push forward and find ways for us personally to still make a difference."