by Kerry W. Foxx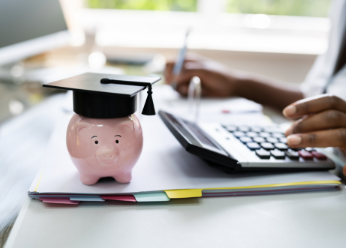 Andrey_Popov/Shutterstock
Higher education legislation continues to be a hot topic in the news, so it's more important than ever that we understand the actions being taken by the government. Legislators are proposing a range of bills that have the potential to dramatically change the post-secondary landscape.
In this round-up, we will focus on federal college finance and affordability. Have a read, and if one or more of the bills interests you, then you have some options:
Register on congress.gov and sign-up for alerts so that you stay up-to-date on the bills that interest you.
Write or call your congressional representative or senator to let them know your thoughts about the bill(s). Talk to your friends and family and have them do the same. Apps like 5 Calls, Reistbot, and Democracy.io make contacting your representatives easier than ever.
Identify civic groups that are advocating for the bills you want to see enacted — or against those you don't — and get involved directly or donate to them.
Senate Bills
Senator Marco Rubio (R-FL) introduced the Loan Act of 2023 (S.300). This bill would eliminate interest on student loans, institute an origination fee, and reduce the number of repayment plan options to two; there are currently eight options.
Status: Introduced 2/7/2023
Senator John Thune (R-SD) introduced the Stop Reckless Student Loan Actions Act of 2023 (S.506). The bill would greatly limit the President's authority during national emergencies to impact higher education. It also ends the current loan pause.
Status: Introduced 2/16/2023
House Bills
Rep. Gerald Connolly (D-VA) introduced the Military and Veteran Caregiver Student Loan Relief Act of 2023 (H.R. 1001). The bill would count being a caregiver in a military family as public service for the purpose of public service loan forgiveness.
Status: Introduced 2/14/2023
Rep. Scott DesJarlais (R-TN) introduced the Student Loan Accountability Act (H.R. 1211). The bill would prohibit the Education Secretary from canceling or forgiving student loan balances, except those targeted programs carried out under the Higher Education Act of 1965. The bill is offered in response to the Biden-Harris administration's student debt relief program, which is currently on hold pending a decision from the Supreme Court.
Status: Introduced 2/27/2023
Rep. Tom Cole (R-OK) introduced the Can't Cancel Your Own Debt Act of 2023 (H.R. 234). The bill would prevent members of Congress from receiving loan cancellation for time served in Congress or from benefitting from a program established or amended during their time in Congress.
Status: Introduced 2/28/2023
Rep. Lisa McClain (R-MI) re-introduced the College Cost Transparency and Student Protection Act (H.R. 1311). The bill would require the Education Department to create standardized terms, definitions, and formatting requirements for financial aid offers in order to increase transparency and reduce confusion among borrowers. The bill is offered in response to a Government Accountability Office (GAO) report that found that the way colleges present cost and aid information in financial aid offers vary, making it difficult for families to compare offers and evaluate affordability.
Status: Introduced 3/1/2023
Rep. Gerald Connolly (D-VA) introduced a bill to require the Secretary of Education to accept certain documents from the Department of Defense as proof of employment for the public service loan forgiveness program (H.R. 1573). Specifically, the Education Secretary would be required to accept a DD Form 214, which is issued to veterans and identifies the conditions of their discharge.
Status: Introduced 3/14/2023
Senate and House Bills
Rep. Brett Guthrie (R-KY) and Senator Chuck Grassley (R-IA) introduced the Net Price Calculator Improvement Act (S.531/H.R 1214). The bill authorizes the creation of a centralized website where students can compare their net attendance price across multiple institutions at once.
Status: Introduced 2/27/2023
Rep. Mariannette Miller-Meeks (R-IA) and Senator Chuck Grassley (R-IA) introduced the Know Before You Owe Federal Student Loan Act of 2023 (S.530/H.R.1216). The bill requires entrance counseling prior to student loan disbursement and requires quarterly disclosures to borrowers about the status of their loans.
Status: Introduced 3/1/2023
Interested in state legislation? Check out the National Conference of State Legislatures' Postsecondary Bill Tracking Database.

Disclaimer: HigherEdJobs encourages free discourse and expression of issues while striving for accurate presentation to our audience. A guest opinion serves as an avenue to address and explore important topics, for authors to impart their expertise to our higher education audience and to challenge readers to consider points of view that could be outside of their comfort zone. The viewpoints, beliefs, or opinions expressed in the above piece are those of the author(s) and don't imply endorsement by HigherEdJobs.