WASHINGTON — Dr. Shirley Ann Jackson, noted physicist who recently retired as president of Rensselaer Polytechnic Institute (RPI), was honored with a Dr. John Hope Franklin Award last Friday night by Diverse. The presentation took place during the annual meeting of American Council of Education (ACE).
Dozens gathered to celebrate Jackson's extraordinary academic, industry, and government career.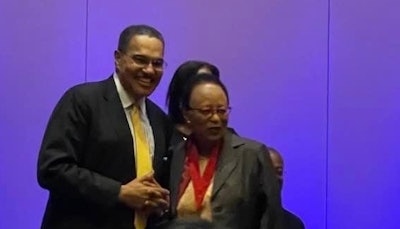 "She represents the best of the best," said Dr. Freeman A. Hrabowski, III, the former president of University of Maryland Baltimore County and 2021 recipient of the Dr. John Franklin Award.  
Photos of previous winners and trailblazers, including the late Congressman John Lewis, author Maya Angelou, and Dr. Johnnetta Cole, surrounded the reception room.
Jackson, whose long list of titles includes serving as the former head of the United States Nuclear Regulatory Commission (NRC), was one of the first two Black American women to receive a doctorate in physics in the U.S. and the first Black American woman to receive a doctorate from the Massachusetts Institute of Technology.
"Shirley, I have followed your career with great expectation and even greater admiration and joy for the work that you've done for all of us," said ACE President Dr. Ted Mitchell. "This award reflects your commitment to excellence in the spirit of courage and leadership that was held by Dr. Franklin and on behalf of ACE, and truly from my heart. Congratulations."
Jackson was the first African American woman to lead a top-ranked research university. During her presidential tenure, the university saw more than $1.25 billion invested, and the campus was transformed by state-of-the-art research platforms. In 2014, President Barack Obama appointed her co-chair of the President's Intelligence Advisory Board, and in 2020 she joined The Nature Conservancy's (TNC) global board of directors to serve until 2029.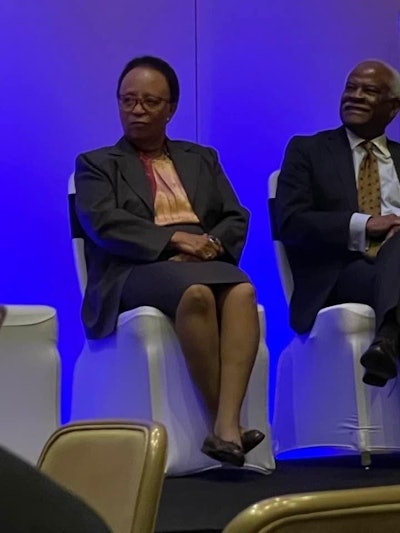 "We cannot be afraid, especially at this moment, to tell the whole story of who we are and how we got here," said Jackson. "That is what Dr. John Hope Franklin did. It is why the hope in his name is so meaningful to me. If we are looking to preserve our democracy, Dr. Franklin's approach to excellence, completeness, and honesty is what we must aspire to. It is the work we must do with each other, the work we must do together. And it is in this spirit that I humbly accept this recognition."
 Jackson originally received this award in 2009, but the ceremony was not held that year and she was not publicly recognized.  
The Dr. John Hope Franklin Award was established in 2004 to recognize the extraordinary career of the pioneering historian, scholar, and social activist.