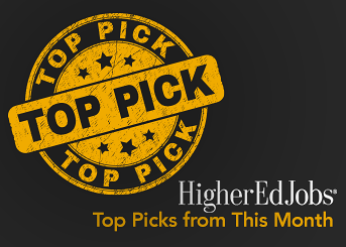 In case you missed anything this month, here are some editor's picks highlighting issues, trends, and tips to help you in your academic career.
Best in Job Search Advice
Acing Your Presentation During an Interview
See how you can prepare a presentation that will help you land your next job according to Steve Snyder, from the School of Theatre at Penn State.
Best in Workplace Issues
Are You a High Performer Who Has Reached Your Limit?
If you are suddenly the "go-to" employee and finding yourself overwhelmed, here's what you can do to alleviate the situation and protect yourself going forward.
Best in Higher Ed Trends
Is a Robot Coming to Steal My Job? How to Make Generative AI Work for You
ChatGPT continues to spark concerns about both academic integrity and job security, but there are reasons to be optimistic about the future of AI in higher education.
Best in Teaching and Faculty
"If You Hold Them, Will They Come?": Encouraging Students to Use Office Hours
Are you often lonely during your office hours? A professor shares strategies for shifting students' perception of office hours and encouraging them to come.
Best in Diversity and Inclusion
Supporting Muslim Students and Colleagues During and Beyond Ramadan
With Ramadan starting last week, it's important to practice sensitivity regarding your students and colleagues' faith and offer additional flexibility for those observing.

Disclaimer: HigherEdJobs encourages free discourse and expression of issues while striving for accurate presentation to our audience. A guest opinion serves as an avenue to address and explore important topics, for authors to impart their expertise to our higher education audience and to challenge readers to consider points of view that could be outside of their comfort zone. The viewpoints, beliefs, or opinions expressed in the above piece are those of the author(s) and don't imply endorsement by HigherEdJobs.