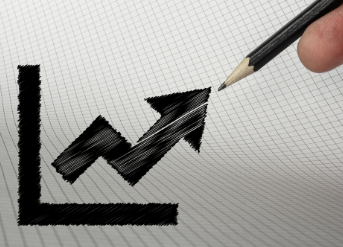 Aaban/ Shutterstock
A new type of admissions process is being implemented in colleges and universities that Forbes describes as a "flipped system" in which colleges decide to offer admission to applicants without making them go through an extensive admissions process. Instead of submitting an application, essay, test scores, etc. to each school an applicant is interested in attending, they submit one profile with all of their documents, and participating colleges review these profiles and extend offers of admission to those they find would be a strong fit for their program.
Direct admissions is mostly for schools that have high acceptance rates, and it is unlikely we will see schools like Harvard or Yale implementing this type of admissions process in the future. It is important to recognize that direct admissions does not mean that if a student creates a profile on a centralized system, they will automatically be admitted to each college that participates in the direct admissions process. It is simply a new way for college admissions departments to review applications and takes some burden off applicants. The ultimate goal of this new admissions process is to boost enrollment at colleges and universities that have seen decreased enrollment. Can this new process achieve that goal?
The Origin of Direct Admissions
According to The National Center for Higher Education Management Systems, Idaho had the lowest college attendance rate of any state in 2010. Due to decreased enrollment, the state decided to act in 2015 and became the first state to implement direct admissions. The goal of utilizing this new admissions approach was to encourage high school students in the state of Idaho to attend an in-state college and to streamline the college admissions process for them.
The National College Attainment Network gave insight into how the direct admissions policy "removes psychological barriers to attending college and sends a signal to every student in the state that a postsecondary pathway is available to them." Since Idaho has implemented this new policy, they have seen increased enrollment — specifically for students of color and high school students who received free lunch.
Advantages of Direct Admissions
Idaho's success has given way for other programs to participate in direct admissions, which offers a number of benefits to applicants. First, it is more time-efficient for applicants who are applying to multiple schools. Since applicants are bypassing the traditional lengthy application process and don't need letters of recommendation, they can focus on crafting their profiles and honing their skills and talents for admissions committees. Direct admissions is also more cost-effective compared to paying fees for each school application.
Along with saving time and money, this can immensely mitigate stress for applicants as it takes away the pressure that traditional admissions processes can put on a student. Students can focus less on meeting multiple admissions requirements for various schools and more on their unique qualities and skillsets.
One of the most important advantages of direct admissions is a recent development that comes from the Common Application, which is a single online college application form used by over 900 colleges and universities. This application system is one of the major platforms that utilize direct admissions. In 2019, they launched a pilot program that offers non-binding guaranteed admission for qualified applicants in an effort to remove barriers in the college admissions process. Forbes stated that "In the latest version of the pilot, six participating colleges offered admission to 18,000 students; over 800 students accepted the offer. The impact of the pilot was strongest for Black or African American, Latinx, and first-generation students, according to Common App." There is no question that implementing this type of program has helped underrepresented students gain entry into various institutions across the U.S.
Disadvantages of Direct Admissions
One of the barriers of direct admissions is the limited options available to applicants for specific programs, majors, and colleges that participate. According to The Washington Times, 162 colleges and universities have started offering some form of direct admissions to applicants. Although these numbers are promising, not every school in the country will adopt this form of admission simply because they do not need to as they are already highly competitive or do not have the bandwidth to review data of all students in their respective state or those that meet their minimum GPA requirements.
Additionally, this is a highly competitive process, which means not all students may be eligible for admission or qualify as an option. Though there has been some positive correlation between low-income students and students of color benefiting from the direct admissions process, there are still a lot of applicants that fall below GPA requirements and slip through the cracks by the sheer design of direct admissions. This can be a monumental barrier to entry for underrepresented applicants who fall below eligibility criteria.
Although the process may seem more fair and equitable than the traditional route, there is still unclear communication from programs about the specific criteria for direct admissions and the selection process. Some programs utilize GPAs, others specific talents and skills of applicants, residency, etc. This lack of transparency does not solve the problem that traditional admissions processes already face.
It is incumbent upon colleges and universities to be transparent about their selection criteria and strive to uphold diversity and inclusion through a fair and equitable admissions process, and direct admissions may undermine that process.
Can Direct Admissions Change the Higher Education Landscape?
This new process has some impact on the higher education landscape, but it is unlikely to overpower traditional admissions processes on its own. Direct admissions plays a role in addressing some challenges facing higher education today, such as declining enrollment. By offering a streamlined admissions process, direct admissions may be able to attract more students who are looking for a simpler and more efficient way to apply to college. It can also help colleges and universities build relationships with high schools and community colleges which may help to strengthen their pipeline of prospective students, but it is not a comprehensive substitute for the traditional admissions process for all colleges and universities.
Overall, while direct admissions may not fundamentally transform this landscape, it may be a useful tool for some colleges and universities to adapt to changing student needs and preferences and to remain competitive in an increasingly competitive higher education ecosystem.

Disclaimer: HigherEdJobs encourages free discourse and expression of issues while striving for accurate presentation to our audience. A guest opinion serves as an avenue to address and explore important topics, for authors to impart their expertise to our higher education audience and to challenge readers to consider points of view that could be outside of their comfort zone. The viewpoints, beliefs, or opinions expressed in the above piece are those of the author(s) and don't imply endorsement by HigherEdJobs.