Last Updated on March 14, 2023 by AIFS Abroad
While the Emerald Isle has no shortage of amazing destinations for global education, you won't want to miss the opportunity to study abroad or do an international internship in these cities in Ireland.
Here are our favorite cities in Ireland for a study or intern abroad experience: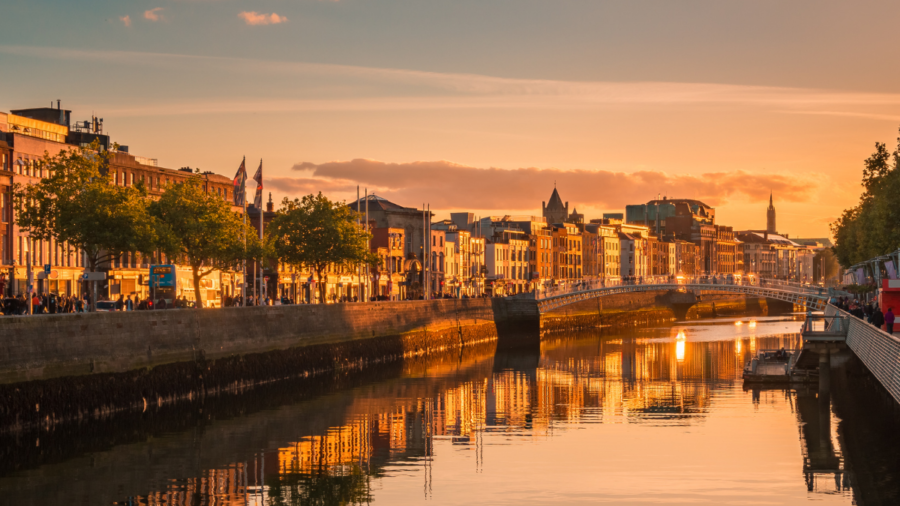 Dublin
There are so many things that make Dublin the perfect destination for students looking to study or intern abroad. It truly has something for everyone! As the economic and cultural center of Ireland — and its capital city — it's the perfect place to learn about Irish culture and history while also benefiting from all of its modern and metropolitan amenities. The city has incredible universities, warm and welcoming locals, and it's not too overwhelming in size. Roughly half of the city's population is younger than 25, so it's chock full of endless entertainment, sports, cultural events, and opportunities to network. 
Maynooth
If you are in search of a study abroad experience in a more traditional campus setting, look no further than Maynooth. This quaint university town about 15 miles west of Dublin is a college student's dream! You'll find modern, student-centric facilities and incredible historic landmarks on full display — from the astounding ruins of Maynooth Castle to the gothic-style architecture of St. Patrick's College. This is also an incredible destination for a global education experience because of the surrounding natural wonders. You can explore the Donadea Forest or meander along the Royal Canal. As a student, you'll be able to enjoy one of the town's many delicious eateries and pubs, immersing yourself in the local culture. 
Limerick
As Ireland's third largest city, you'll get the benefits of a bustling city with the charm of a small town. Limerick has long been a popular destination for American tourists and other visitors from around the world. Located in the midwestern area of the country and nestled on the banks of the River Shannon, you'll find gorgeous historic buildings, quality nightlife, and charming pubs, shops, and more. There is also a commitment to tradition here — whether it's in the form of outdoor markets, local sports, or Irish dance and music. In Limerick, you'll find no shortage of incredible aspects of Irish culture to explore. On top of that, the surrounding area has incredible countryside that is also worth exploring, with lots of ancient castles and sprawling farmland. 
Galway
A top destination in Ireland, Galway will certainly not disappoint! Its location on the western coast of the Emerald Isle, right on the Atlantic Ocean, is idyllic. The city is surrounded by breathtaking natural scenery and is full of gorgeous medieval-style architecture. Galway has a youthful vibe, with a bustling traditional and contemporary music scene, as well as constant cultural and art events. Industry is booming here, as well — you'll find companies from a variety of fields setting up shop and settling down. Overall, there is an unmatched charm to Galway, making it a fantastic destination for a global education experience. 
Experience the magic of the Emerald Isle for yourself.
Are you ready to start your own global education journey? Choose one of these amazing cities in Ireland with AIFS Abroad for a life-changing study or intern abroad program.