Fundraising budgets are tight these days. But whether it's because open positions have provided some free budget or you just ended up over-estimating costs, most shops will have a little money left in their discretionary budget at the end of the fiscal year. In some cases, you'll lose this money if you don't use it now. I also know from experience that how you use these funds can be crucial to amplify results in the coming year.
What should you do if you're in this position? Here are three strategies for using a small bucket of funds to set yourself up for success as you get ready for next year.
Mine your data to get key stats on your donor engagement and path to major gifts
In the fundraising world, we're often forced to make strategy for the coming year without a lot of time for analysis. The end of the fiscal year "honeymoon" is very short, and few shops have time to do an in depth look at past results. That's a big mistake, because you can't learn unless you take time to review what actually happened with donors this year.
To craft strategy for the future, and to advocate for resources, you'll want to know key things like:
Key statistics like giving rate, acquisition, retention, and revenue by age and type of donor.
The impact these key stats have on revenue and how you can improve them.
The path to leadership and major gifts: how often and over what time people give before their major gift. When you know this, your look at engagement ROI changes.
That's what our RNL360 analysis does, and our team does all the work. Your analysts (if you are lucky enough to even have them) are likely swamped, so a low-cost analysis by an outside partners can really kickstart your effort to optimize donor outreach. The process can start at the end of this fiscal year and finish when your books are final so you'll have a fast, up-to-date analysis.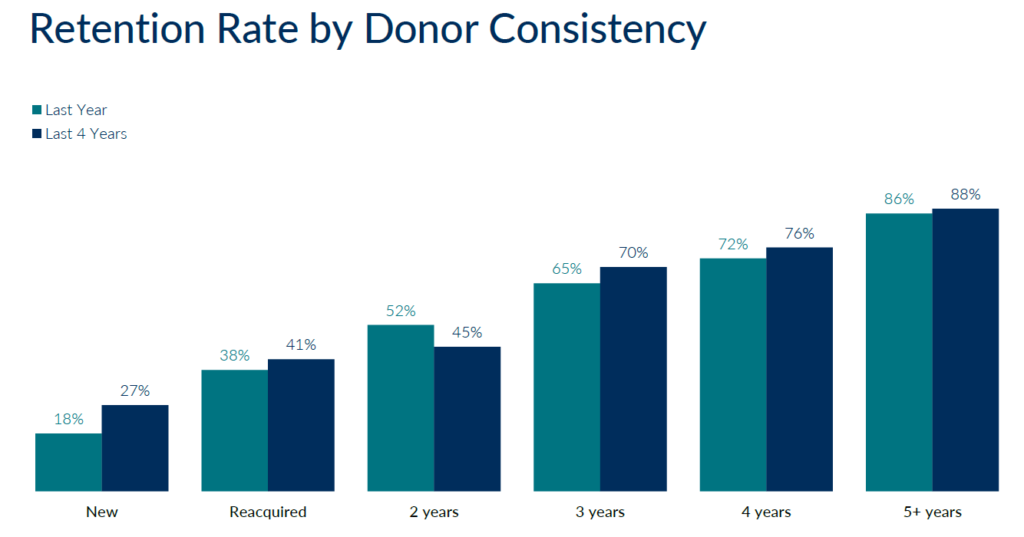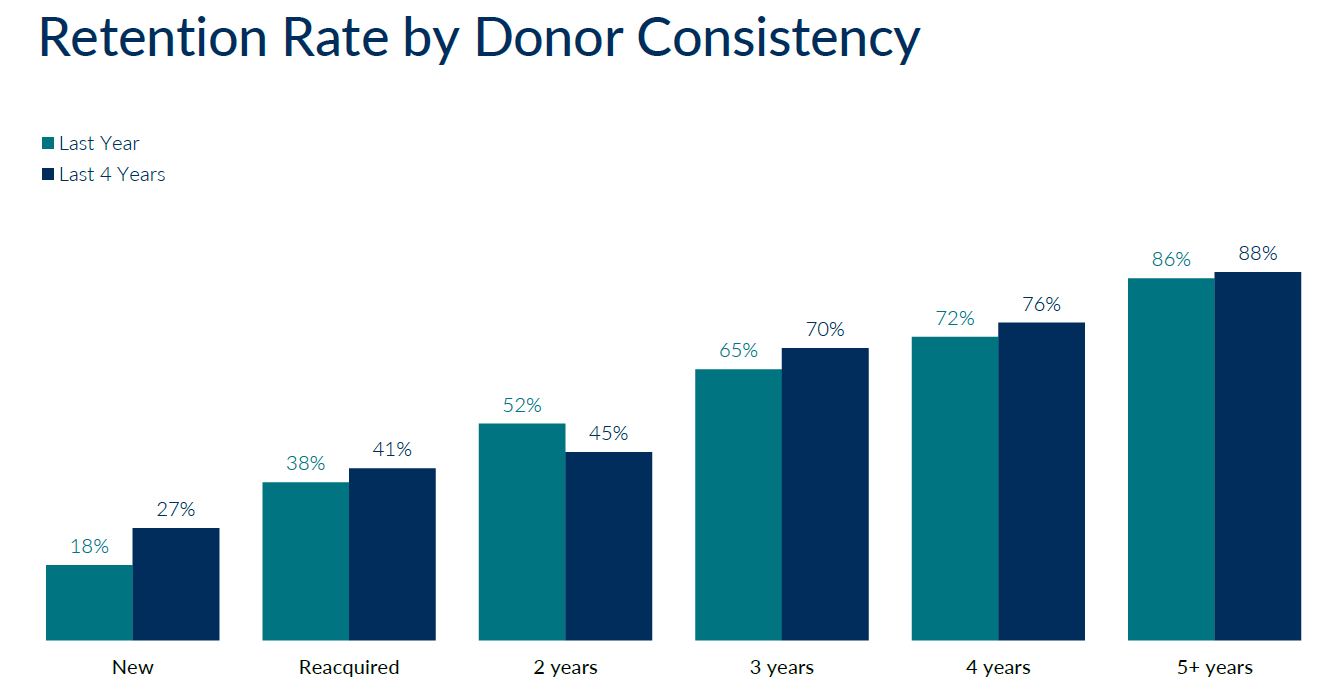 The RNL360 Analysis helps you get key insights on donor engagement results and donor behavior.
Conduct actionable donor research surveys to transform your donor engagement
Are you listening to your donors? Many of us have done alumni and donor surveys, and there are some things I hear consistently: They take forever, and we don't do much with the results.
RNL heard this and created an innovative market research program that gets you real, actionable information about your constituents. The key game changer is that the survey results are private, but not anonymous. This means that when you ask giving questions, they can be tied directly to the donor, enabling you to target future outreach by their real preferences and interests. A tested group of questions gets right to the "why" of giving, and can even be used to create specific personas to craft your engagement strategies in a personalized way.
That's right—find out which of your donors is most interested in social justice, scholarship support, the environment, and other key areas of impact, then market directly to them. You'll see your response rates skyrocket.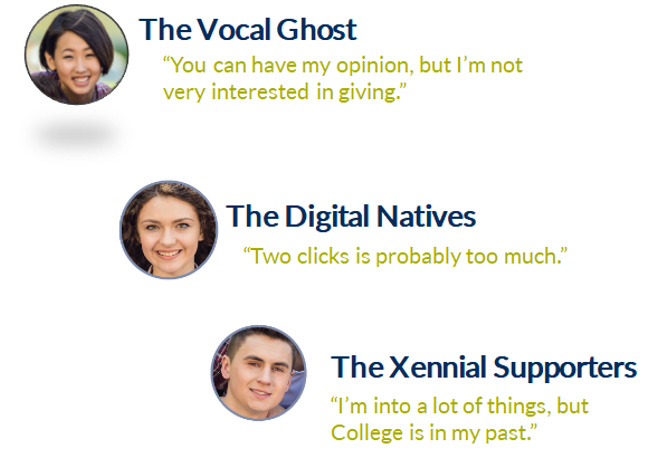 Actionable donor personas based on what your constituents have said in surveys, along with their behavioral data, can allow you to provide a personalized donor experience.
When five institutions used these actionable surveys to refine and target their donor outreach, they saw massive increases in young alumni giving and set retention records. The future of donor engagement is listening, and we have programs to give you the feedback you need to personalize the experience and better serve your donors.
Bring in fundraising experts to help craft a plan and take action
Finally, the end of the year is a great time to regroup with your team and bring in an outside expert who will lead a data-driven discussion about what will move the needle next year. This should be more than just chit chat—good consulting requires preparation to be focused on your key goals and the data in front of you. That's how we do it, so your investment leads to real strategy, not just another report which will collect dust on the shelf while you just do what we did last year.
Use your end of year funds wisely to kickstart your fundraising for next year
Whatever additional funds you have as the year comes to a close can be a key investment in your team's success. So I recommend you don't spend it stocking up on printer toner or breakroom supplies. Invest in real, data-driven strategy and you'll see the results immediately when the next fiscal year kicks off. Request a free consult today, and I'll help you craft a plan to use those extra funds for real impact.
Talk with our fundraising experts
Let's talk about how you can increase donor engagement and strengthen your donor pipeline. Ask for a free consultation with our experts.