Over the past decade, some historically Black institutions have developed women's and gender studies programs and embedded courses within general education curriculum.
When Dr. Adele Newson-Horst was developing a grant proposal, she quoted a 2015 article published in Diverse: Issues in Higher Education that noted HBCU institutions had been slow to introduce gender-related programs.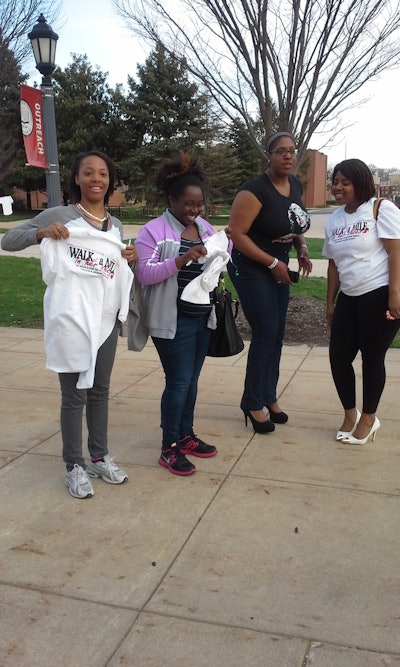 "At the time I was quite unhappy that in 2015 we had so few HBCUs investing in this very important topic," says Newson-Horst, professor of English at Morgan State University and director of the women, gender, and sexuality (WGS) studies program. "Nobody is going to tell our story and keep it from erasure but us."
Clark Atlanta University and Spelman College are the only HBCUs that offer a major or degree program. Morgan State introduced its program as a minor in 2009 at the behest of Dr. Burney J. Hollis, then dean of the College of Liberal Arts. Newson-Horst is frustrated by the slow progress toward majors and more institutions having minors, but she says she is pleased by Howard University's new Center for Women, Gender and Global Leadership, which showcases the field's importance.
"At Morgan, our two required courses for the minor have been approved as general education credits, and that is certainly a good move because it's saying whether you minor in it or not, you're invited to take these courses," says Newson-Horst. "We have a proposal for a graduate certificate program in Women, Gender and Sexuality Studies that the provost supports. … We are in the next phase of pushing forward."
Viewing through a gender lens
Delaware State University's women's and gender studies program seeks to motivate students to pursue their interests in matters related to identity and power relations regarding the intersection of race, class, gender, ethnicity, and sexuality.
"The world continues to be a patriarchal one that keeps Black and brown women relegated to the bottom of the socioeconomic ladder," says Dr. A. Myrna Nurse, professor of English and women's and gender studies at Delaware State. "Our students need to understand fully the historical underpinnings and current ideologies that continue to sustain this imbalance.
"They need to know how bell hooks, Beverly Guy-Sheftall, June Jordan, Audre Lorde, Alice Walker and the framers of the Combahee River Collective statement (that detailed an interlocking system of oppression), to name a few, shaped and developed Black Women's Studies curriculum in higher education to effect positive change," she adds. "Black and brown female consciousness, inclusive of scholars such as Gloria Anzaldúa and Cherrie Moraga, is central to our richer understanding of American pluralism and the common good."
Guy-Sheftall is the Anna Julia Cooper Professor of Women's Studies and the founding director of the Women's Research and Resource Center at Spelman College. She is active in the National Women's Studies Association and has been a vocal advocate for HBCUs developing women's and gender studies programming. Newson-Horst is a Spelman graduate who was impacted by Guy-Sheftall and other Spelman faculty who inspired her to take on similar challenges.
The women's and gender studies minor at North Carolina Central University was launched in the fall of 2016. Dr. Shauntae Brown White, professor of mass communication and coordinator of women's and gender studies as well as Interim Associate Dean of the College of Arts, Social Science and Humanities, was part of the proposal process and the minor's development. Courses were developed by various faculty members as far back as 2012, but the process stalled for several years until White stepped up and took the reins.
"We are still kind of unknown," says White, who notes that North Carolina Central does not require that undergraduate students have a minor. "[In the fall] semester, I gathered several students in mass communication, who have taken a class or two with me in women's and gender studies — I teach "Women in Communication" and "Media Images of Black Women" — to help me develop a marketing plan to reach the students.
"I still think people don't know what to do with it," she adds. "Even in the teaching evaluations, students talk about how their thinking has been transformed through the class. … Students find value in the classes they have taken, but for whatever reason we have not gotten a critical mass for the minor."
Developing courses
In 2010, Nurse wondered why Delaware State didn't have a women's studies program. An English major responded by creating a Power Point presentation titled "Hear Me Roar!" and presented it to the department chair who in turn presented it to the dean, Dr. Marshall Stevenson. The dean followed up, and an announcement was made at a faculty senate meeting. Twelve faculty members across disciplines developed syllabi that were included in the planning and implementation proposals. Stevenson insisted it be a women's and gender studies program, and it proceeded as such.
"Women's studies has been so dominated by Euro American women that the voices and experiences of Black women have been erased, much like the erasure of Henrietta Lacks and the HeLa cells," says Newson-Horst.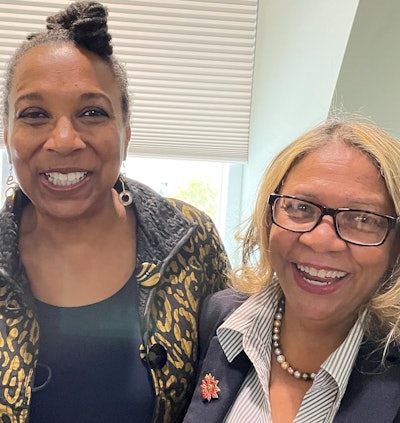 Women, gender, and sexuality studies at Morgan State is an interdisciplinary program that draws faculty from various departments. It is dedicated to exploring and improving the lives and living conditions of women in the U.S. and globally. Both through courses and research, faculty investigate cultural, social, economic and psychological issues important to the lived experiences of women, especially women of color. Students give critical thought to how cultures construct and police gender and sexuality and the consequences of that. Among the course selections are the African American novel, human sexuality and behavior, power and gender, and science, technology and gender.
Newson-Horst commends Dr. Ida E. Jones, the archivist at Morgan State, who has organized the archives of several prominent figures, including those who examined the racism within the early women's movement. "Now is the time to look to the archivists," says Newson-Horst, who anticipates archival materials informing new courses.
Women's and gender studies at North Carolina Central is an interdisciplinary program that explores the intersections of gender, race, class, religion, sexuality and other identities with social structures of inequality on the lives of women. It is concerned with the global experiences of all women, with an emphasis on women of the African Diaspora. Courses include "The Black Female Body in American Culture," "Black Women and Activism" and "Diversity and the Media."
"Even if you don't do anything officially with the minor, it changes your perspective," White says. "It helps you be aware of issues you might not have thought of before."
Creating dialogue
"HBCUs have a unique calling," says White, who did her undergraduate studies at Howard University. "Part of the mission of HBCUs is social justice, is consciousness raising, is being global leaders in a responsible way. You really can't develop that unless you are considering all issues. In women's and gender studies you're not just talking about gender, but with that comes class, sexual orientation and ablism.
"If Black women don't research about Black women, nobody else is going to," she continues. "Black women are missing from feminist scholarship and we're also missing from African American scholarship because those tend to focus on White women and Black men. We want to create a specific mission."
Delaware State's "Hear Me Roar!" campaign included aspects beyond the classroom, such as an extracurricular forum that would tackle issues that derive directly from the mouths of female students. Some of the momentum faded after the president of the program's student organization died in a car accident, but the minor has continued.
"Women's and gender studies courses have attracted male students who continue to register, especially for the 'Introduction to Women's and Gender Studies,'" says Nurse, former director of the program. The majority of students pursuing the WGS minor at Morgan State are not pursuing majors in the College of Liberal Arts, which is home to the program. Most are in STEM areas, notes Newson-Horst.
"As long as Black women are paid 62 cents to the dollar that White males make…you really need a women, gender and sexuality studies program," says Newson-Horst. "As long as people think that they can police someone's sexuality…you need these programs. Education is not easy. … What we're doing is interrogating other points of view."
Newson-Horst also says collaboration across institutions is essential to advance this interdisciplinary course of inquiry and create more majors and minors at HBCUs. "We have to reach out to our counterparts," she says. "We're going to have to model [our programs] and put the information out there in order to get done what we need to have done."