Onondaga Community College will receive $2 million to renovate and expand a hospital simulation center to train nurses and technicians amid staffing shortages at Central New York hospitals, Syracuse.com reported.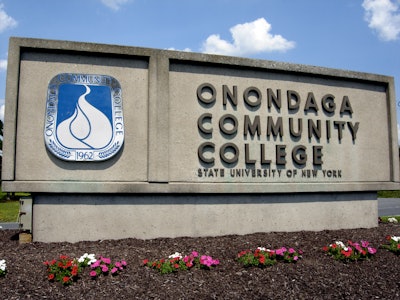 The federal funding – announced by Sen. Charles Schumer, D-NY – will go towards renovating and equipping simulation rooms with audiovisual gear capable of virtual reality learning. The training center will include patient rooms, a simulated drug dispensary, and a maternal and infant care delivery room.
The school also plans to launch programs for students who want to become certified nursing assistants, emergency medical technicians, home health aides and pharmacy technicians.
"This will give our region the shot in the arm it needs to start addressing the shortages in healthcare workers we are seeing in too many hospitals across the country, while simultaneously helping residents get good paying jobs boosting their community," Schumer said in a statement.