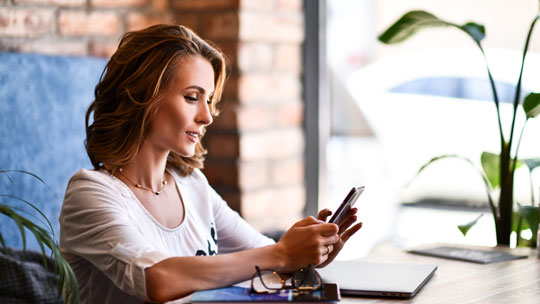 Texting runs our lives every day, whether it's appointment reminders, opportunities to engage on an issue, or a grocery list from your partner. And it has tremendous opportunity in donor engagement. It's surprising to me that fundraisers haven't jumped in more readily with the array of texting technology that's now available.
We integrate texting into RNL Engage and work with many RNL partners to use texting across all types of donor engagement. This includes giving day support, texts as part of a coordinated calling program with phone and video messages, and engagement campaigns created to get a response and start a conversation. If you're on the fence about using texting or using it more, here's some research I did to help make the case for using this powerful tool.
What the numbers tell us about donor engagement texting
I looked at a database 10.8 million text messages sent by RNL partners over the past three years across all uses and found the following:
Total text volume: 10,056,944
Delivered: 95%
Reply rate: 7%
Opt-out rate: 2.49%
This shows that texting is highly effective in getting to your constituents, while also showing that the number of people who say "stop texting me" continues to be very low.
The reply rate is strong, but remember that many of these texts don't encourage a text reply, they're often reminders, giving links, or announcements that drive a donor to take action, not necessarily engage in a conversation.
Real examples show us how texting encourages donors to take action, every day
I love to go into the actual text exchanges and see how donors respond. It's great to see things like:
[After a giving link from a student ambassador]: "Thanks for the link, Kelsey, made it easy. It was a hassle to give last year"
A simple "Thanks" from an alumnus who never gave before, followed by a $2,022 gift.
Tons of "Go Team" (usually with the mascot name), and all kinds of positive response that shows texting builds community.
Texting serves numerous purposes. It can help make things easy, especially if you send donors to a mobile-optimized giving page. It can be a reminder during a busy time like the end of the year, or #GivingTuesday. It can also create a conversation. Sure, you'll get some feedback that might lean negative, but that happens less than 1% of the time—and isn't it better to hear it, honor the donor's communication preferences, and hear about the issue so you can respond? That's my take.
You can use texting for key donor engagement and giving relationship goals
Here are just a few ways we've seen RNL partners utilize the power of texting to engage donors:
Stewardship and thank you messages
Event invites, reminders, and key details (like parking!)
Links after a conversation, to make it easy to give
End of year reminders/encouragement
Asking key questions for alumni and donors to respond to
Giving day and crowdfunding campaign updates/giving links
How do you get off the fence and start using texting to engage your donors?
As you build your texting strategy, you'll need to review the applicable privacy and contact laws, You'll want to carefully consider how you want to engage donors and not annoy them.
You'll also want a platform that makes P2P texting easy and your responses to donors quick. But we've got you covered. We're sending millions of texts for donor engagement, and the RNL team of experts can help get you off the fence about texting. Or if you're already in the texting playground, we'll show you how to maximize the donor experience with tested strategies that your fundraising peers are already using. Reach out to talk about increasing donor engagement through texting and other key channels.
Talk with our fundraising experts
Let's talk about how you can increase donor engagement and strengthen your donor pipeline. Ask for a free consultation with our experts.