An effective textbook is more than just well-written, easy-to-read and visually captivating. To appeal to today's higher education students, a textbook must be more than a static conveyor of information. It should be a dynamic learning tool, changing and evolving to meet the needs of its users as they use it to learn, change and evolve.
Selecting textbooks for college courses
Determining which textbook is best for your course depends largely on the purpose it will serve in your class. Is its purpose to provide students with foundational information, or simply to supplement core information you'll provide another way? Do you intend for it to provide exercises, labs, case studies, assignments or assessments, or do you plan to provide those yourself? Are you seeking a textbook to provide one or more alternate points of view on the material in the course to enhance students' understanding of the broader issues involved, or is your course more fact-and-figure oriented?
What are the criteria for selecting a high-quality textbook?
Many factors constitute a quality textbook, from its design to its content. Here are a few of the most paramount of those features of a good textbook:
Readability: Today's students use of textbooks looks like scanning, or browsing reading material more than actually reading it. Textbooks, therefore, need to have lots of white space to be easy to scan. That includes shorter paragraphs and shorter sections with more headings, subheadings and visual content like images breaking up longer chunks of text.
Context and relevance: It can be useful to know how your course fits in with the rest of the students' education in their program, including relevant knowledge and skills they bring with them into the course and the knowledge and skills they're expected to have upon completing the course.
Usability: The usability of a textbook can be broken down into a variety of factors that include ease-of-use and accessibility for both you and the students, engagement and interactivity for the students, and the ability for you to customize the content to best suit students' needs and your goals for the course.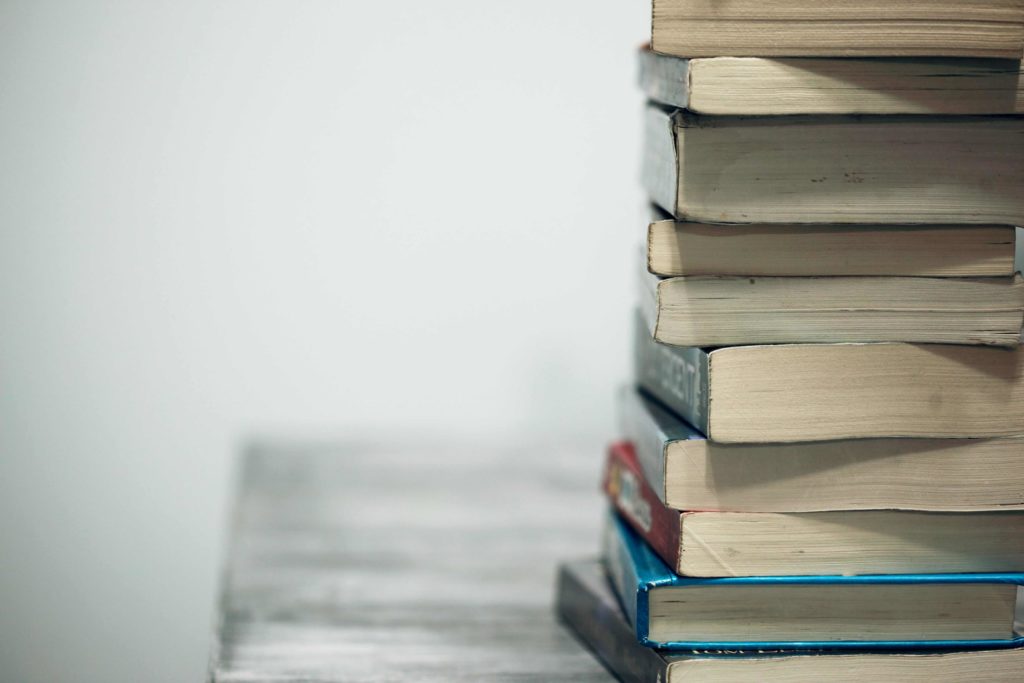 Interactive and engaging
If students find textbooks to be dry and incomprehensible, they're unlikely to use them. Textbooks don't have to consist of long paragraphs and pages of unengaging, scholarly text punctuated with multiple choice questions at the end. 
To stay relevant in an era of blended, online and face-to-face learning, textbooks need to be interactive. By supplementing traditional chapters with multimedia content and in-class assessments, digital interactive textbooks provide students with a richer learning experience. Most importantly, they offer learners engaging material and the ability to collaborate with their peers, all at a reduced price.
Steven Forsey, Chemistry Lecturer at the University of Waterloo noted that "The goal [of interactive digital textbooks] is to get students involved in a meaningful way as soon as they open the textbook. Students may be asked questions before even beginning to read the direct content. They will be given feedback. And then, the explanation or real world example is presented. Then they receive another question, which they are required to answer before going on. That's followed by feedback and maybe even a follow-up question."
Most of today's e-textbooks are retro-fitted versions of legacy print textbooks. And that means they have the same issues as legacy print textbooks. These e-textbooks are similar to their print equivalents, with flat images, some basic videos and long passages of text followed by multiple-choice questions to assess rote memorization, rather than a deeper level of understanding. Both print and static digital textbooks create a passive experience, leaving little room for students to receive continuous feedback along their learning journey. For professors, this approach makes it just as challenging to understand where students are struggling.
Affordable
In early 2016, many major textbook publishers reported multi-million dollar losses as their market share decreased from 46 percent to 33 percent. One of the most important reasons for this rapid decline: students were struggling to meet higher education's financial demands. 
The average American college student spends approximately US$1,200 a year on course supplies and textbooks, according to the College Board, a not-for-profit organization that works to improve student access to higher education. Further, over five million students have had to use their loans to purchase these materials.
Educators are concerned as well. The results from Top Hat's 2018 Professor Pulse Survey agree: 90 percent of professors think the cost of textbooks is too high. Why are digital interactive textbooks better? For starters, they have lower production and distribution costs and often contain free or low-cost material. According to Inside Higher Education, digital textbooks are in the US$30-50 dollar range, making them much cheaper than their print counterparts.
Customizable and current content
Interactive digital textbooks allow instructors to customize their course materials, down to the sentence level.  
Incorporating new research into course materials is important in ensuring students learn from the most up-to-date content. Unfortunately, paper textbooks can't keep up with today's rapid news cycle—and the publication cycle for editorial revisions can take several years. And the problem doesn't just go away with a downloaded PDF. Even a static digital textbook suffers the same issue if it isn't updated.
Using a traditional print textbook, most professors had to supplement their course readings with extra materials. This made the outdated version more complete, or molded the course to be specifically relevant to the students they're teaching. But with a customizable digital textbook, that extra material can be directly updated. The result is a more dynamic textbook that keeps up with today's rapid pace of change. In addition, legacy textbooks weren't developed with diversity and inclusion in mind. Most print titles were written prior to the acknowledgment that inclusive learning was critical to student success. While many texts have attempted to remediate this issue, these updates continue to fall short in addressing the diverse backgrounds, cognitive abilities and unique lived experiences of today's learners. If students don't see themselves reflected in the course material, they're less likely to see real value from what they're learning.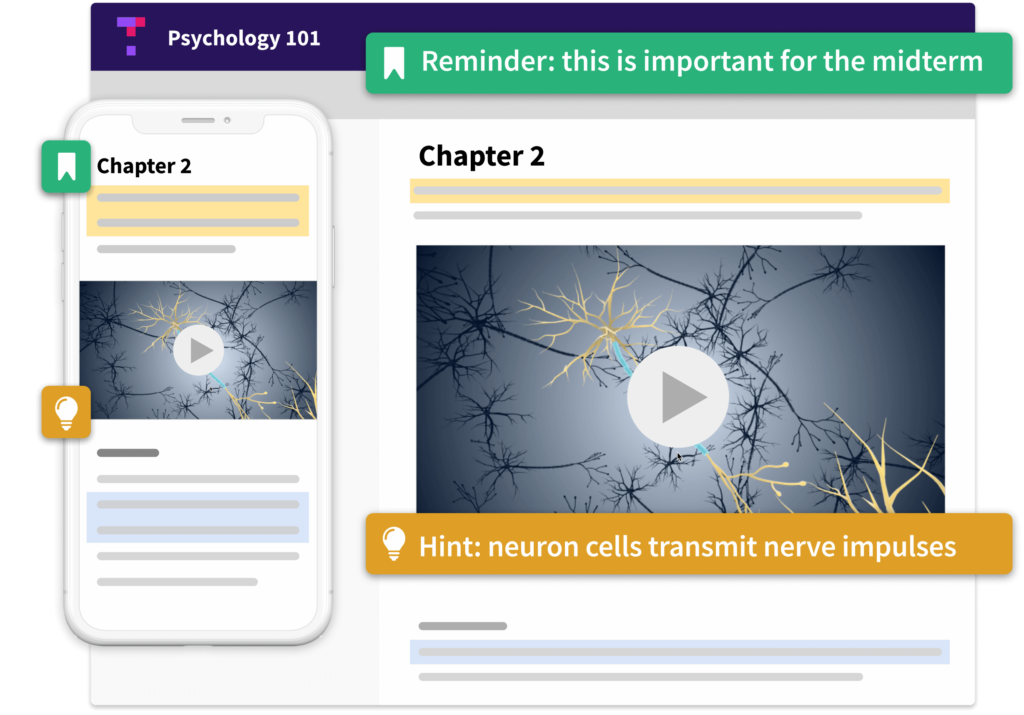 Using interactive textbooks effectively in the classroom
Using textbooks effectively in the classroom means making them a part of everyday learning by ensuring they are flexible and adaptable to student needs. Generation Z is serious-minded, success-focused and has been steeped in technology from kindergarten—and now, they're taking over higher education. Having digital textbook versions available on mobile devices is essential to the success of today's students.
However, it is not just Gen Z who misses crucial opportunities for learning when instructors rely on traditional print textbooks—demographics play an important role as well. Today's college student is no longer always an 18-year-old who lives in a dorm and graduates in four years. Almost half of today's college students are 25 or older. Many have full-time employment, as well as family care responsibilities or their own children. For the current college generation, a textbook lacks value if it cannot be incorporated into their lifestyle and adaptive to what works for them.
How can I help my students use interactive textbooks more effectively?
There are many ways instructors can implement digital textbooks in the classroom and many roles of textbooks in school. education. You can distribute homework reading assignments with polls, quizzes and opportunities for reflection built into interactive ebook software. Or have students use them to engage in collaborative class discussions. Bring learning into the real world with multimedia elements, such as videos, GIFs and audio recordings.
How do I make my interactive textbook more interesting?
The ability to customize content gives educators the opportunity to incorporate nearly any type of valuable elements to their course that make it more engaging for students while creating valuable feedback loops. This process also helps educators see where students are struggling and where they might be in need of further review. These interactive elements include:
Polls
Quizzes
Videos and sound files
Interactive charts and diagrams
Current news and events
Top Hat textbooks are designed to motivate students with multimedia, interactive diagrams and dynamic assessments they can use to gauge their learning as they go. They provide real-time insights into how students are progressing and customize content to meet the exact needs of your course. The Top Hat Catalog has more than 2,500 interactive college textbooks across all major disciplines, including materials from bluedoor publishing, Fountainhead Press, Nelson Education and Morton Publishing. This way, instructors can save time with pre-built coursepacks, question banks and supplemental materials. Educators can also adapt any title to suit your needs and course objectives with 1:1 instructional design support.
Summary
Nicole McNichols, Associate Teaching Professor at the University of Washington, says "the world is going in the direction of more active learning—where students take ownership for their own learning. So rather than passively consuming information, I think they need to engage with it in order to form their own opinions." The message is clear: students and educators are ready and willing to take learning to the next level.
Interactive textbooks ensure today's college courses are engaging, by providing instructors with the suite of tools necessary to design and deliver course materials that enhance their course and bring learning outside of the classroom. They provide an interactive and engaging platform you can customize to meet the needs of your course and changing times, and they do so in a way that's affordable and easy to use.