by Christopher D. Lee, Ph.D., SPHR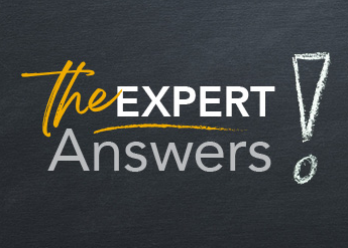 "Ask the Expert" is your chance to get advice and insight from experts on specific questions you have about searching for a job, interviewing, dealing with problems in the workplace, and advancing your career. Featured experts range from HR professionals who specialize in conflict management and bullying to job search experts who can share insight on how to secure interviews and impress search committees.
Question: How is higher ed adapting to the lack of qualified candidates? Are minimum requirements being updated? Is there any movement toward competency-based hiring?
Answer from Christopher D. Lee, Ph.D., SPHR: Popular reporting about competency-based hiring seems to ebb and flow over the years. In truth, all hiring is purportedly competency-based but clearly falls short of the rigor of the discriminating skill evaluation standard found in the competency approach. At present, there aren't widespread reports of organizations adopting this methodology. There are reports of loosening job requirements as organizations are deciding which skills are truly necessary and which ones are discretionary since there is a dearth of applicants for positions today as compared to a few years ago. This shift is predictable.
Like real estate when there is a shift from a buyer's market to a seller's market, the players must adjust. At present, the insistence upon 10 years of experience, a master's preferred, and familiarity with a specific piece of equipment or software has given way to demonstrated experience in the field and a bachelor's degree as being wholly acceptable. Economists call current times a labor-shortage when unemployment is low and the economy is flourishing. When there is a 'labor surplus,' companies can afford to be choosy.
The early 2010's movement toward credentialing and badging — or short-term skill-based certifications — in contrast to formal degrees — seems to have petered out. Coding boot camps, certification proprietors, and business & industry partnerships are still available, but the volume of new offerings seems much less than previous forecasts. Whether focusing on experience, credentials, knowledge, skills, and abilities (KSAs), or competencies, employers seek assurance of the capability of new hires and demand greater assurance when they have more options than when they have fewer.
In this 'low unemployment market,' 'the great resignation,' or 'great shuffle' — depending upon which pundits are describing the present — colleges and universities are reacting predictably. Employers — public and private — have a series of tactics to adjust to in such times. A recent panel of chief HR officers that contained a cable provider, a state-wide public utility, a university, and a large company all indicated similar answers with the usual portfolio of options. They are paying more, advertising more, extending searches, hiring search firms, paying signing bonuses, and, yes, they are also lowering the barriers to entry — decreasing requirements to include degrees and years of experience.
Colleges and universities are a bit handicapped compared to other organizations when it comes to lowering degree requirements. After all, they sell the stuff. By lowering or eliminating degree requirements, they send mixed signals about the value of credentials, degrees, and formal learning.
When there is a surplus of talent, standards are more stringent; when there is a dearth of talent, job requirements are fewer. Competency-based hiring is a technical term and includes both KSAs and behavioral factors. They are more exacting than the expectation of a degree and years of experience. Skill-based hiring as a generic term is often viewed as looking at particular skills instead of the larger grouping of KSAs assumed by credentials and collections of experience. As things are today, a degree requirement might be eliminated and an ad might say, "a bachelor's degree or equivalent experiences with _____" in order to garner more applicants. Colleges and universities must adjust their expectations in order to respond to the market, but degree requirements will always have higher standing in higher education due to our natural over-appreciation for their value.
Do YOU have a question about the job search, hiring process, advancing your career, etc? Ask the expert! Submit your question for our team of higher ed professionals here.