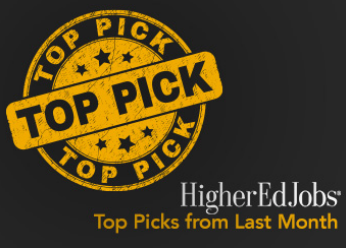 In case you missed anything this month, here are some editor's picks highlighting issues, trends, and tips to help you in your academic career.
Best in Job Search Advice
How Long Did Your Most Recent Job Search in Higher Ed Last?
Stuck in a seemingly never-ending job search? You're not alone. We recently polled job seekers about the length of their current or recent higher education job searches. Read about the results and some strategies for staying motivated.
Best in Career Advice
Introducing yourself can be challenging, whether you're in an interview or teaching your first class of the semester. Justin Zackal cautions that it's not all about you. Find out what other tips and techniques can help you make an effective introduction.
Best in Workplace Issues
HR Isn't Your Only Option for Managing Workplace Challenges
We are often led to believe that human resources, "HR," is our sole avenue of support when faced with difficult workplace situations. However, there are institutional resources outside of formal HR structures that you may find helpful.
Best in Student and Campus Life
Supporting Your LGBTQ+ Students on Coming Out Day
The director of George Mason's LGBTQ+ Resources Center and UMaine's director for diversity and inclusion discuss the importance of celebrating Coming Out Day (October 11) on campus and how to support students year-round.

Disclaimer: HigherEdJobs encourages free discourse and expression of issues while striving for accurate presentation to our audience. A guest opinion serves as an avenue to address and explore important topics, for authors to impart their expertise to our higher education audience and to challenge readers to consider points of view that could be outside of their comfort zone. The viewpoints, beliefs, or opinions expressed in the above piece are those of the author(s) and don't imply endorsement by HigherEdJobs.