This post was co-authored by Melissa Greiner, Director Marketing at CampusESP.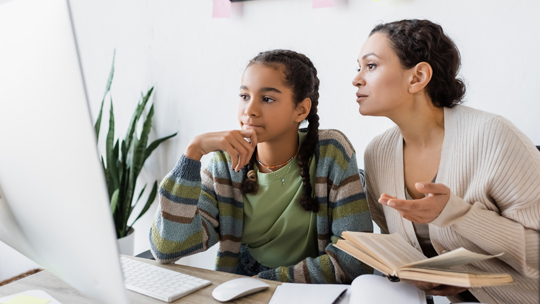 With dwindling enrollments—and shrinking staff and budget—many college admissions teams are struggling to find ways to attract and retain prospective students. Recent studies show that one of the most influential approaches they can take is expanding their outreach to would-be students and their parents and families.
According to the 2022 Prospective Family Engagement Report, produced by RNL, CampusESP, and Ardeo Education Solutions, 85 percent of families expect to hear weekly from the institutions their students are considering. Helping these families feel involved and informed also has direct benefits for the university—with access to this information, yield rates for students with engaged parents raise 5 percent.
But what does a robust and modern parent engagement strategy look like? During our session at the 2022 National Association of Admissions Counselors (NACAC) Conference , Raquel asked 200+ attendees what they were doing for families, shared how various parent populations were responding to current efforts, and set a course for potential enhancements for the future.
This week, we reviewed and reflected on what the responses to the session's polls meant and found a number of enlightening insights.
What is family engagement?
It's a simple question but one that leads to a lot of interpretation. We asked the attendees to share their thoughts, and the results fell almost 50/50 into two buckets. Half the respondents had a classic, traditional view of families; they saw them as a part of the process, perhaps by requirement only. Others looked at prospective families as a more important player in the admissions process and had a strategy to ensure they were informed and involved. Here are a few examples of the responses:
What are colleges doing to engage families?
After reviewing these definitions, we asked the audience to provide examples. Again, the two buckets—traditional and more progressive—emerged.
At one end of the spectrum, some schools communicated with families transactionally. On the other were admissions professionals who wanted to engage families at a deeper level. Their responses went beyond notices, focusing on two-way communication, immersive experiences, and providing an emotional level of support for the entire family.

Is it enough? Key populations do not feel engaged or even informed
While every individual that replied with any form of parent communication is on the right track, it was heartening to see some schools trying to think outside the box and do more to involve families.
But is it enough?
During the 2022 Prospective Family Survey, parents and families responded that while the institutions their students were considering did provide some forms of family engagement, they wanted more. However, they also expressed difficulty in finding or understanding some of the most critical pieces of information, such as financial aid, scholarships, the admissions process, financing options, and the difference between the sticker price and the actual cost.
All families wanted to receive cost information, but access to this information varies. For example, first-generation families of color and families with incomes lower than $60,000 were less likely to have seen or received information regarding the college cost.
Similarly, the same families were less likely to have seen or received information regarding financial aid, scholarships, and financing options (such as loans, payment plans, etc.)
Enhancing family engagement for 2023
To close out the session and help the audience reflect on the unmet needs of many families, attendees were asked to share what they now wanted to return to campus and improve. Again, it was quickly apparent that some themes hit home:
Be explicit about the messages we give to parents and students. Move beyond surface-level conversations.
Start providing bilingual communications for families.
Find a way to connect families.
Be more intentional with our communication, messaging, and equity access.
Invite families to experience campus.
The "right" family engagement strategy is not one-size-fits-all and will significantly depend on the makeup of your families and students. But developing a thoughtful, equitable, and inclusive approach will go a long way to reaching families and increasing their ability to advise their students during this milestone.
How can you engage more families of prospective students?
Be sure to read the full 2022 Prospective Family Engagement Report to see more findings about how you can engage families of prospective students and help them become enrollment influencers for your institution.
You can also learn how you can engage those families at every stage of the prospective student's enrollment journey. Reach out and talk to our enrollment experts and we'll set up a complimentary consultation. We can talk about your enrollment goals, current parent engagement efforts, and what you can do to increase their engagement and enrollment pull.
Engage parents during your student search campaigns
Parents can be your biggest enrollment champions. They are the number-one influencers for prospective students. That's why RNL Student Search and Engagement makes parent engagement a major part of search campaigns.
Ask for a for a free walkthrough and see how you can engage students and parents at every stage of the enrollment journey.