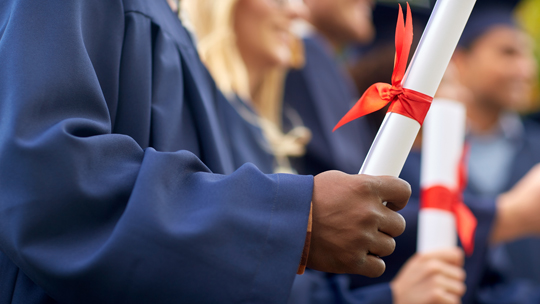 The art and science of enrollment management has many performance indicators that drive the investment decisions of colleges and universities. Over the last few decades, some campuses have invested resources into increasing the size of the incoming class in order to increase both immediate and long-term revenue; these campuses have also made investments into their marketing and recruitment budgets, or they may have increased their financial aid budget for new students. Two-year colleges might be more concerned with investing in the best outreach services available to ensure access to their institutions; these campuses want to support more high school students and their families in making the decision to go to college.
However, many institutions still do not, or are just beginning to, invest in student success and retention activities that can also provide an immediate as well as a long-term return on investment (ROI). In addition to the short-term gain you can achieve by retaining new students to the second term, you also realize an additional longer-term ROI when these students continue to graduation. With the looming enrollment cliff, student success initiatives are becoming greater priorities for campus leaders. Now may be the time to initiate these conversations.
Leadership teams at colleges and universities have long struggled with viewing retention as an investment versus an expense for two reasons. First, within the retention budget framework, there is often a pervasive myth that retention is everybody's responsibility, equally. So no one department is tasked with the budget line item for student success. Second, while most budgets allow for salary and benefit improvements for very competent faculty and staff, these same budgets typically overlook substantial investments in student success and retention process and practice improvements. What we often see are investments made into deliberately planned outcomes with associated performance indicators which often come in the form of grants such as Title III, Title V, or TRIO.
Why retention ROI needs to be considered more carefully
No matter what the funding source, I recommend considering the concepts of "dollars lost" and ROI from any investment in retention that you may be weighing. Student retention is one of the most cost-effective ways for institutions to retain revenue, and showing a "dollars lost" scenario triggered by unnecessary and preventable student attrition is an effective way to call attention to the issue and mobilize support for retention initiatives.
The "dollars lost" scenario can best be illustrated by completing our Student Retention ROI Estimator. This simple estimator walks you through calculating the potential revenue by "saving" a certain number of students. To complete the estimator, all you need are the number of additional students you wish to retain and your average net revenue per student (revenue minus institutionally funded financial aid). Be sure to include average tuition, room, and board in your estimated revenue. The multi-year impact can be staggering when the resulting dollars are reinvested in either single strategies or in multiple strategies. Again, the key is to calculate ROI for any strategy implemented.
If you plan to assess and improve student satisfaction in order to improve retention rates, or if you plan to assess student risk levels and intervene via your early-alert approach, you can ask the question: How many students do I have to "save" to pay for this? I think you'll find your investment is well worth it and that leaders are more likely to fund strategies which are based upon ROI. Keep in mind that there are some basic strategies like degree planning early and often, assessing student needs and receptivity, and addressing student satisfaction, which can make an impact for a low cost.
Visit the RNL Retention Management System page to use the Retention ROI Estimator. And if you have any questions about how you can increase retention and improve revenue, please email me and we'll set up a time to talk.
What's your ROI for improving student retention?
Use our free Student Retention ROI Estimator to see how much revenue you could gain from every student you save.