Franklin County public schools in Massachusetts have been given a $200,000 grant, which they will use to partner with Greenfield Community College (GCC) to create an early college pilot program, the Greenfield Recorder reported.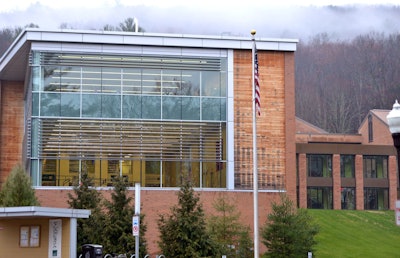 As it stands now, access to early college credits is limited to students who can afford dual enrollment courses or students in grant- and donor-funded programs. But this program, ACCESS Franklin County, will aim to increase equity and the number of students who can and do take early college credits.
The pilot – the grant itself involves seven public schools in the county – will take place at Mohawk Trail Regional School in Buckland, Massachusetts.
"We are very excited about the development of this program as we continue to address the issues of educating students in smaller, rural, declining enrollment districts." said Peggy Fallon, GCC's dual enrollment coordinator. "We believe that building partnerships with our local educational institutions allows us all to expand our offerings and enrich our students' experiences."
Eighth graders will develop civic action projects with real-world applications. And GCC also plans to develop early college and career opportunities for Mohawk Trail freshmen. Plans for sophomores, junior, and seniors have not yet been announced.
"We're proud to make these grants available to programs who are thinking critically about how to expand access to college courses for more high school students," Massachusetts Education Secretary James Peyser said in a statement. "All students, and particularly those who have been historically underrepresented in higher education, deserve the opportunity to prepare for post-secondary education. These early college models will help more students have this opportunity."