by Christopher D. Lee, Ph.D., SPHR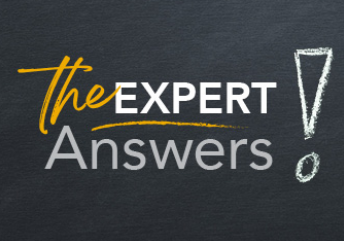 "Ask the Expert" is your chance to get advice and insight from experts on specific questions you have about searching for a job, interviewing, dealing with problems in the workplace, and advancing your career. Featured experts range from HR professionals who specialize in conflict management and bullying to job search experts who can share insight on how to secure interviews and impress search committees.
Question: How common has ghosting become in higher ed hiring? I am one of 3 finalists for a senior-level role in a student affairs division, and we all had full-day on-campus visits more than three months ago and were told we'd hear a decision in two weeks. We've since been informed they are still deciding, the position was reposted, and both times I've followed up to express my continued (waning) interest, I get a terse response from the search chair. I've never seen anything like this in my almost 30 years in higher ed.
Answer from Christopher D. Lee, Ph.D., SPHR: The short answer of why so many applicants are 'ghosted' in higher education is, "It is complicated." From an HR officer's perspective, I have been on the inside and have seen the workings of 'the ghost in the machine' — sorry, but that was an irresistible pun. The reasons for this inexcusable phenomenon are numerous but are largely grounded in the shortcomings of human behavior, bureaucracy, shared governance, and the lackadaisical sense of urgency found in higher education.
The average applicant invests a considerable amount of time and effort researching, applying, preparing, traveling, and interviewing for plum opportunities. It would only be appropriate for organizations to show appreciation for this time, effort, and commitment. Regrettably, sometimes organizations don't fully recognize the institution's reputation rests not only with how it treats its faculty and staff, but also its applicants. In this case, the hiring officials involved are 'the institution' in the eyes of candidates. Those leaders who received dozens of applications for positions and take applicants for granted can unintentionally hinder their ability to fill future positions.
The human element cannot be discounted. Sometimes leaders get busy, have changing priorities, or are not as mindful as they should be. 'Ghosting' can also happen when the hiring official simply does not have the heart or fortitude to share bad news with finalists who they have spent time with and gotten to know well. The silence is disheartening and discourteous. It is also disrespectful if the hiring manager chooses to repost the position without notifying finalists. It is analogous to the mating ritual when a suitor says, "I am going to date other people," implying that if I can't find anyone more suitable, I might come back to you.
Regarding delays, a college president once counseled me to be patient, slow down, and work at the pace of higher education. He noted that academics thought in terms of semesters, not months. This perspective is pervasive in higher education and plagues us in the search process as well. We hide behind the fact that being deliberate, surefooted, and methodical is the reason we last for hundreds of years as opposed to businesses that rise, thrive, and then disappear. This is often used as cover for slow administrative processes and lack of responsiveness to pressing or important matters. It is an excuse that marries well with the third and fourth reasons for delays.
The third reason that often leaves candidates in a lurch is shared governance. As you know, most hiring is conducted through some sort of search committee process, and there are numerous stakeholders. When coordinating — if not chasing down — the input of numerous personnel, a lot of balls can get dropped in the handoffs. It's not a minor effort to juggle the involvement of the search committee, chair, hiring official, HR, EEO/Diversity office, department members, and constituent groups who work with the position. For senior positions, the president and provost may want to put their thumbprints on the process and engage with candidates. External audiences — alumni, donors, community officials, etc. — may also want some say and may hold some sway on the candidate selection process. All this activity and the coordination of responses can naturally cause delays and miscommunications.
The final element is bureaucracy. Shared governance comes with layers of oversight, approvals, and sometimes clunky processes and technologies. A complicating factor is the intersection and coordination between governance and administrative matters managed by different stakeholders. Sometimes the baton simply isn't passed as smoothly as it should be, and candidate handling and communications suffer. Is it the search committee chair, HR, or the hiring official the point person to give finalists a report on the progress of the search? It depends on the circumstances. This is the essence of the problem and illustrious of how the baton can easily be dropped.
The hiring official is ultimately responsible for the hiring process, and any faults with responding to applicants should fall at his or her feet. He or she must manage the hiring machine and direct the committee chair, HR, and others as to when, how, and to whom to communicate. The complexity of the process should not be used as an excuse for being discourteous to applicants. For unsuccessful applicants, communication typically comes from HR via automated form letters, for semi-finalists — who get at least a telephone or video interview — the committee chair usually takes the lead, and for on-campus finalists, the hiring official normally communicates one-to-one. These norms are not ubiquitous, and circumstances differ. Nonetheless, the hiring official is the person who is most accountable for the successes and failings of their institution's handling and communications with applicants, candidates, and finalists. For better or worse.
Do YOU have a question about the job search, hiring process, advancing your career, etc? Ask the expert! Submit your question for our team of higher ed professionals here.